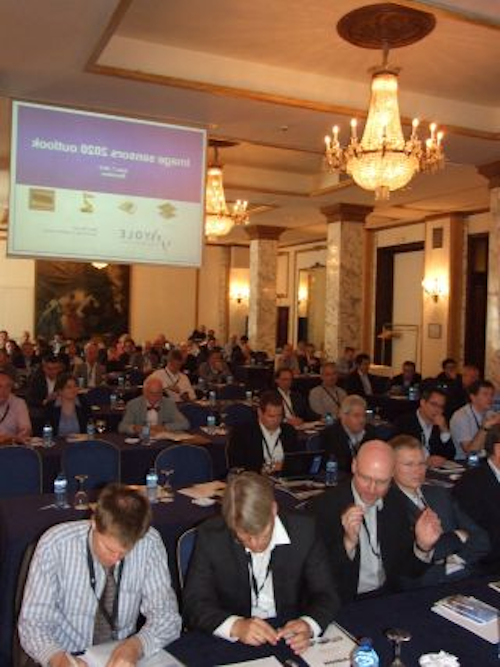 More than 100 participants were in attendance at the 2013 European Machine Vision Association (EMVA) business conference held June 6-8 in Barcelona, Spain, where industry experts discussed the current and future state of machine vision.
This year's event, which marks the 10th anniversary of the EMVA, featured the following machine vision-related presentations:
The EMVA Young Professional Award for 2013 was also presented to Ruud Barth, computer vision scientist at Wageningen University and Research Center in Wageningen, Netherlands for his computer vision application for the automatic registration, recognition, and analysis of broccoli for robotizedharvesting.

In addition, the conference featured presentations on the European economy, marketing in social networks, mergers and acquisitions in China, European market data and research funding, and knowledge economics and machine vision. At the General Assembly, Toni Ventura-Traveset reviewed the organization's growth path while its general manager Thomas Lübkemeier announced that the EMVA will present the International Machine Vision Standards Exhibition at SPS IPC Drives 2013, taking place November 26-28 in Nuremberg, Germany.

The 2014 EMVA Business conference will be held in Vienna, Austria.

View more information on the EMVA.
Also check out:

EMVA severs links with VDMA at tenth anniversary meeting
EMVA's GenICam standard working group re-elected board
Share your vision-related news by contacting James Carroll, Senior Web Editor, Vision Systems Design
To receive news like this in your inbox, click here.