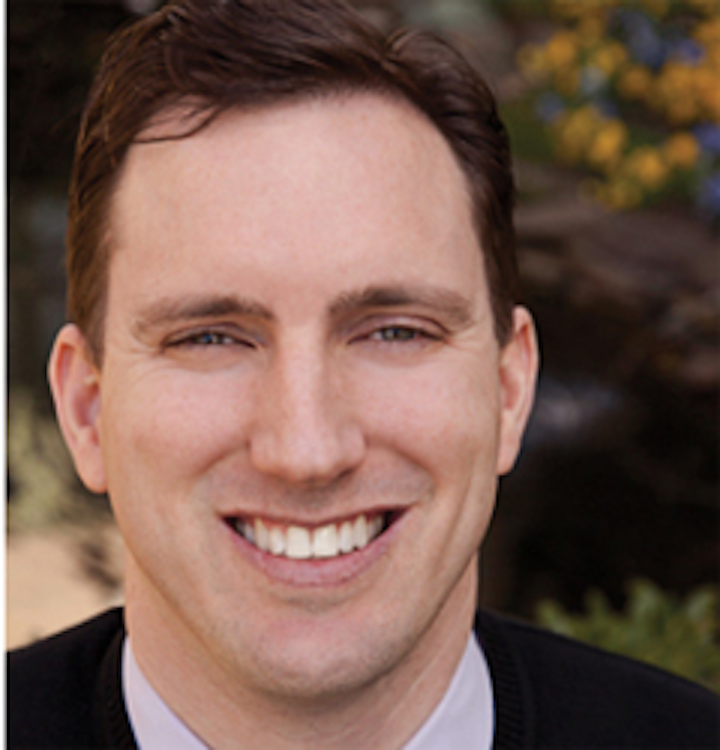 Edmund Optics (EO; Barrington, NJ, USA) has promoted Jason Mulliner to the position of Chief Financial Officer.

Mulliner will move from his current position as Executive Vice President of Finance to take on the new responsibilities of the CFO. He has previously served as Director of Product Development.

He holds a MBA in Finance from The Wharton School at the University of Pennsylvania and a BS in Electrical Engineering from Brigham Young University.
An accomplished technical author, he has published over 20 articles on such diverse topics as optical fiber inspection techniques to infrared measuring techniques using PC-based software.

Related articles from Vision Systems Design that you might also find of interest.
1.Samuel Sadoulet heads up operations at Edmund Optics

Samuel Sadoulet has been promoted to the role of chief operating officer at optical components provider Edmund Optics (Barrington, NJ, USA).

2.Edmund Optics grant program now open for entries
Edmund Optics (EO, Barrington, NJ, USA) is now accepting applications for its 2013 higher education grant program.

-- Dave Wilson, Senior Editor,Vision Systems Design