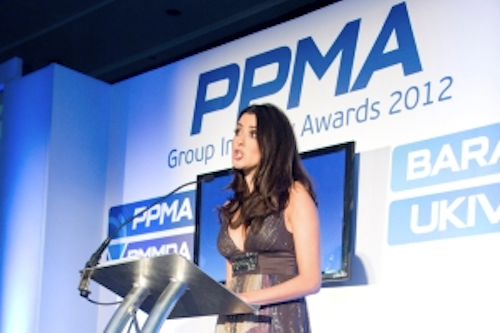 The UK Industrial Vision Association (UKIVA), a special interest group of the PPMA (Processing and Packaging Manufacturing Association), has announced its four finalists for the second annual "Most Innovative Machine Vision Project" award.

This year's finalists are as follows:
Autocoding Systems. Working with Dairy Crest, Autocoding Systems developed an updated vision application which analyzes and identifies vacuum failures on sealed packs of 20 kg blocks of cheese.
Olmec-UK. Developed a vision system capable of locating and measuring laser-machined 30 – 120 µm diameter holes in packaging film moving at 350 m/min.
Scandinavian MV. Developed a valve seat inspection system in the automotive industry that replaces manual inspection by microscope with a fully automated vision system.
STEMMER Imaging. Developed an imaging system for the C-Cell bread and baked product quality assessment system.
The award, which was established by UKIVA in 2012, recognizes the most innovative vision system installed in the period January 2012 to June 2013 and is part of the PPMA's Group Awards. The winner of the 2013 award will be announced at the PPMA gala dinner awards evening on June 4, 2013.

For more information on the UK Industrial Vision Association, click here.
Share your vision-related news by contacting James Carroll, Senior Web Editor, Vision Systems Design