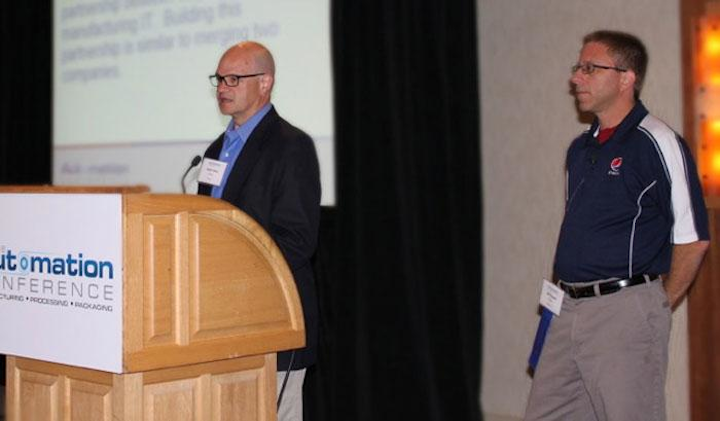 The Automation Conference, designed for automation professionals in the manufacturing, processing and packaging industries, attracted 230 attendees from 124 companies to its second annual event in Chicago last week. Pat Reynolds, VP and Editor of Packaging World magazine, which is published by the event's owner, attended the event and provided some highlights:

The tendency in the United States to "invent it here, make it elsewhere" is a failed way of thinking, said Sridhar Kota, director of the advanced manufacturing initiative at the University of Michigan. Real innovation is when you are successful in scaling up a new technology that research develops and getting it to the marketplace," said Kota.
IT and automation departments in consumer-packaged goods companies must work together if they are interested in succeeding, said keynoter Jeff Russell, operations manager of factory floor automation at PepsiCo. "By working with the IT team, we in Automation and Manufacturing can streamline and improve communications and manufacturing," he said.
Mobile technologies, as well as cloud applications, video feeds and real-time data sharing and analysis are poised to transform manufacturing in the immediate future, said keynoter Arnav Anand of the Center for Entrepreneurship & Technology at UC Berkeley. For example, something like Google Glass and other hands-free computing technology will bring a whole new level of sophistication to remote diagnostics of packing machinery on the plant floor, he suggested. He also expects to see growth in prognostics, augmented reality servicing and 3D printing.

Read more about The Automation Conference 2013.