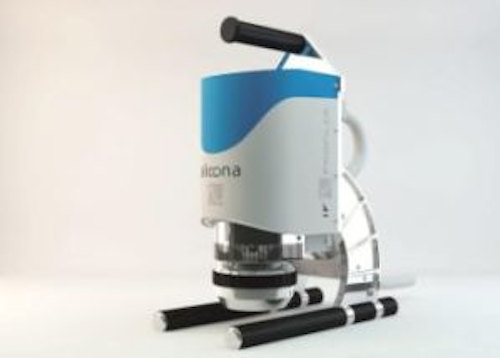 Alicona's IF-Profiler is a mobile 3D measurement system that measures various positions and measurement fields to determine surface roughness and form. The lightweight IF-Profiler combines the functionalities of a 3D surface roughness measurement device and a micro coordinate measurement machine, reportedly allowing users to measure roughness and form of both flat and curved components with only one system. The IF-Profiler will be on display at the Control Trade Fair 2013.
Control 2013 booth: 1602 and 1622
To Learn More:
Contact:Alicona
Headquarters: Graz, Austria
Product: IF-Profiler
Key Features: Portable 3D profilometry, high-resolution surface roughness and form measurement, fast and highly intuitive
What Alicona says:
View more information on Alicona's IF-Profiler.
Additional information:
View exhibitors list for Control Trade Fair 2013.

Share new products that you think are particularly interesting or helpful by contacting James Carroll, Senior Web Editor, Vision Systems Design