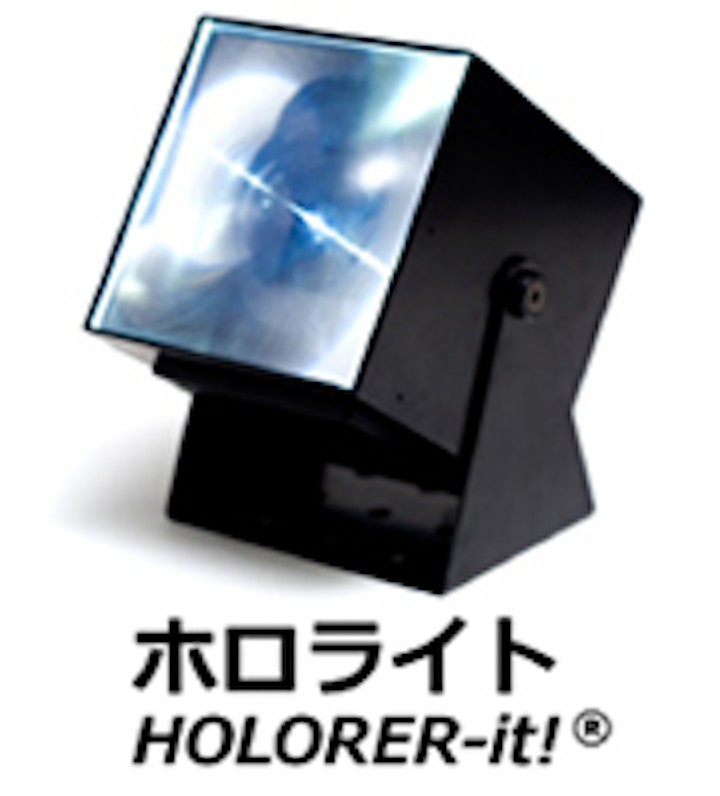 HOLORER-it!, an LED lighting product from Pi Photonics, produces telecentric light beams from a compact, lightweight cubic chassis. The LED lighting features a number of colors: White, warm white, blue, green, red, deep blue, cyan, orange, near-infrared and ultraviolet. Its power consumption is around 6W and weighs approximately 500g with its AC adapter. Aside from inspection lighting, the HOLORER, which will be on display at the Image Sensing Show 2013, can be used for hologram reconstruction, telecentric light up, line illumination and laboratory applications.

Image Sensing 2013 booth: 53

To Learn More:

Contact: Pi Photonics
Headquarters: Shizuoka, Japan
Product:HOLORER-it! LED lighting
Key Features: Multiple colors and center wavelengths, power consumption around 6W, 500g weight, lightweight cubic chassis.

What Pi Photonics says:
View more information on HOLORER-it! LED lighting.

Additional information:
View a full list of exhibitors at Image Sensing Show 2013.

Share new products that you think are particularly interesting or helpful by contacting James Carroll, Senior Web Editor, Vision Systems Design.