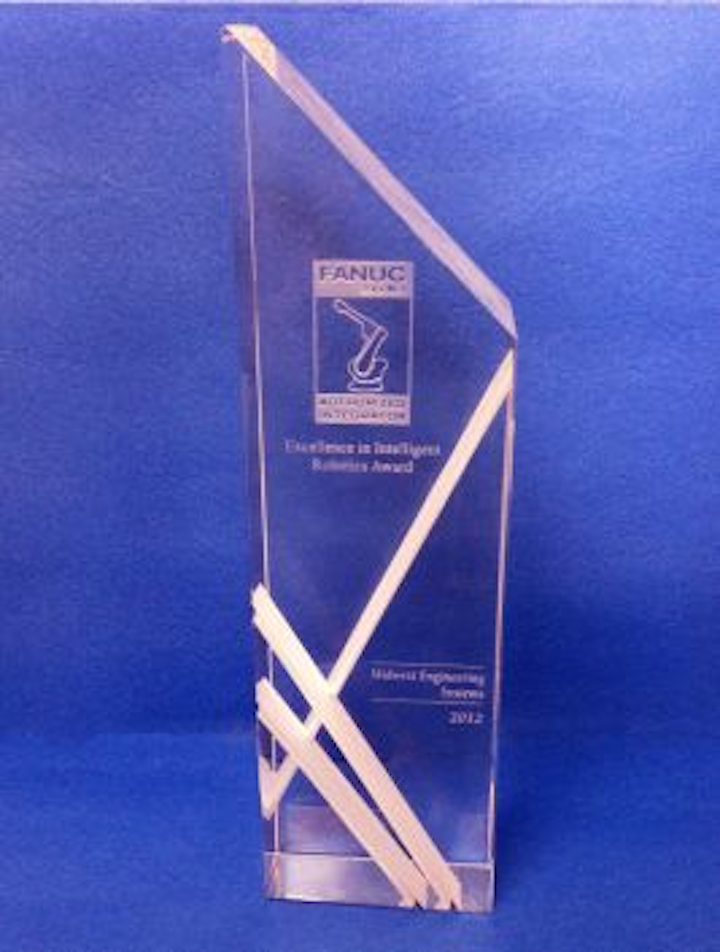 Midwest Engineering Systems Inc, a provider of custom machines and integrated systems, has won Fanuc Robotics America's 2012 Excellence in Intelligent Robotics Award.
The award was presented during the annual Fanuc Robotics Integrators conference in Orlando, Florida and is given to robotic integrators for their use of robotic vision systems—including sensors, cameras and imaging technologies—to design "intelligent" robots.
Midwest Engineering Systems programs robots to adapt to variable environments and cope with unexpected situations.
For more information, visit the Midwest Engineering Systems website.