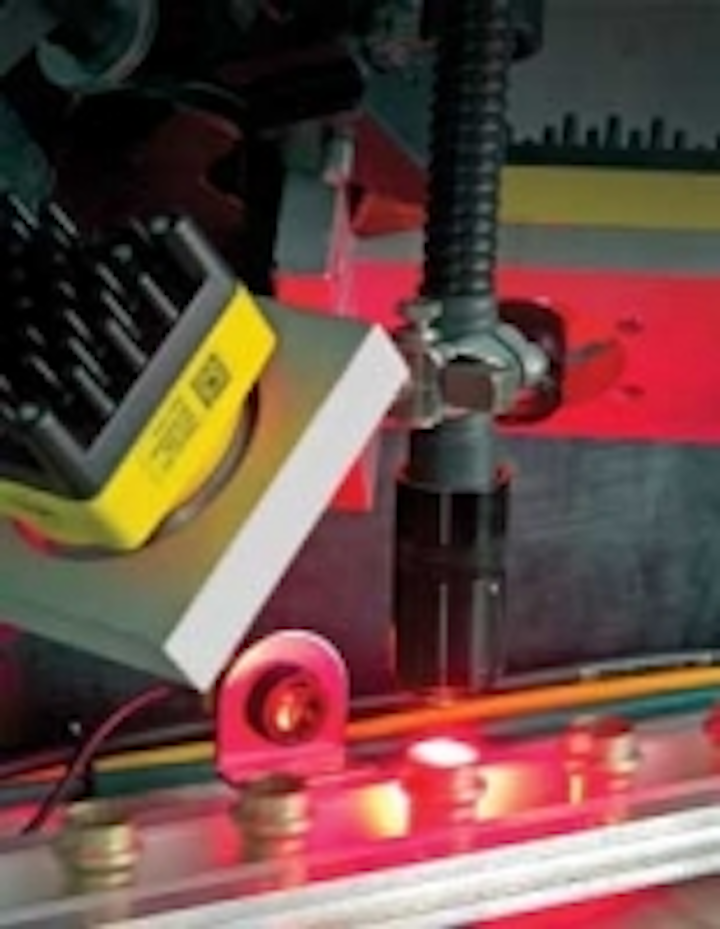 Furthermore, the growing need for companies to automate should drive industry growth in 2015, which brings to me to the many conversations I had at the show regarding global sales and the "health" of the industry. All of the people I had sit-down meetings with agreed that there is reason to have a positive outlook on the overall industry, and that it should continue to make progress in 2015. One additional driver that a number of these folks mentioned was the expanding use of machine vision in new applications.
"Automation is one aspect of the industry and the key driver of growth, but more and more people are utilizing machine vision," said Eric Ramsden, Product Manager at Lumenera Corporation. "Increased demands and reliability drive people to adopt the technology in other industries, including ITS, ophthalmology, medical imaging, and scientific imaging."
He added, "New opportunities are constantly growing and new markets open as a result."
Jean-Philippe Roman, Manager of Corporate Marketing at Allied Vision, echoed that sentiment.
"There are still a lot of possibilities to expand the use of machine vision across many applications," he said. "The quality of requirements (in these applications) is becoming higher and higher, and we all need to adapt to meet these ever-changing needs."
As mentioned, everyone else I met with spoke about the state of the industry with optimism. Maybe it was the energy of the show, or maybe it is the underlying feeling the market is really on the rise and, at the risk of sounding clichéd, the best is yet to come.
So, will the industry grow next year? Realistically, market reports and data from individual companies, as well as people's opinions on the matter, cannot truly predict whether or not sales and the scope of the whole market will trend upward. With that said, looking at 2015 as a year of possible growth and expansion for machine vision does not exactly seem like a fringe opinion.
Let us know what you think in the poll below.
Share your vision-related news by contacting James Carroll, Senior Web Editor, Vision Systems Design
To receive news like this in your inbox, click here.
Join our LinkedIn group | Like us on Facebook | Follow us on Twitter | Check us out on Google +
Page 1 | Page 2
WHAT'S YOUR TAKE?