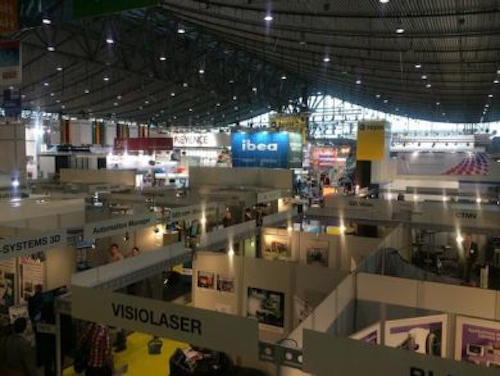 To articulately summarize my entire VISION experience would require an extensive amount of writing and reflection. Throughout the course of the next few weeks, I do, in fact, intend to provide summaries of the interviews I had with the 20-some-odd international vision companies on the show floor. In the meantime, however, I wanted to provide some general thoughts and takeaways from the show.
I spoke with many colleagues about what to expect and the show (this was my first VISION experience) and in short, it lived up to the hype. The first thing I noticed was the scope of the show and just how much effort everyone puts into it, and how well run it is.
It's hard to put into words how impressive the space, the halls, and the individual booths were at the show, and anyone who has been there will be sure to agree. I documented my experience via videos, photos, and posts on Twitter. This can be seen here.
Take a look at a quick look into the setup of the show the day before it opened here:
From there, I had the pleasure of sitting in on a number of presentations, press conferences, and talks, including the very first Industrial Vision Days presentation on Tuesday morning. In this talk by Anne Wendel, VDMA machine vision, it was reported that in 2014, a minimum of a 10% growth to $1.77 billion in sales is expected for the German machine vision industry, and that even further growth is expected in 2015.
While it can be difficult to put an entire country's sales numbers into an accurate figure, I found this bit of news to be exciting. So in my various meetings throughout the show, I asked each company what they thought of the news.
Page 1 | Page 2