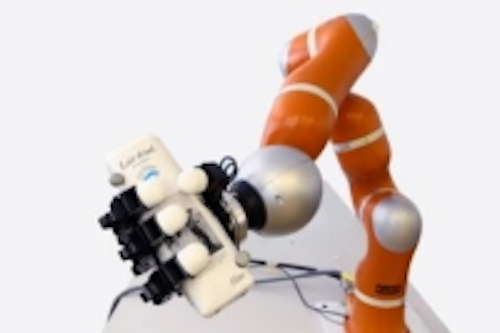 "The fact that robotics and automation are crossing price, performance, and adoption thresholds is a clear sign that the robotic megatrend is growing in relevance and a tipping point may be near," said Alison Sander, head of BCG's Center for Sensing & Mining the Future and a coauthor of the article in a BCG press release.
The report identifies South Korea and Japan as the areas where demand for robots is currently the highest, while also noting that roughly 40% of industrial robots used today are in the automotive industry, in which robot density (The number of robots per 10,000 manufacturing workers), already tops 1,000 in Japan, France, Germany, the U.S., and Italy. In addition, China is also identified as the fastest-growing market for imported industrial robots.
BCG also pointed to the fact that many companies are using robotics to build competitive advantage, citing specifically Google's recent acquisition of eight robotics companies, which included Boston Dynamics, an established company that has been developing robots for the military, and Bot & Dolly, a maker of robotic camera systems that were used to film Hollywood blockbuster "Gravity." Soon thereafter, word surfaced that Google was quietly working with Taiwanese contract manufacturing giant Foxconn to develop a vision for the future of Google's robotic endeavors, with a focus on automation.
So will the robotics market quadruple by 2025? The prediction for such a substantial increase in the global sales of robotics by Boston Consulting Group seems to make sense, and the trend toward robotics is only increasing, but as of now, this question is impossible to definitively answer. However, this quote from one of the authors of the article should get you thinking:
"The megatrend toward mobile, autonomous, multipurpose, and bespoke robotics is gaining traction much more quickly than most corporate executives realize. Perhaps the greatest promise lies with the power of robotics to transform a company's value proposition—and fundamentally change the competitive dynamics of any industry."
BCG's findings appear in a new article, "The Rise of Robotics," published on bcgperspectives.com.
Share your vision-related news by contacting James Carroll, Senior Web Editor, Vision Systems Design
To receive news like this in your inbox, click here.
Join our LinkedIn group | Like us on Facebook | Follow us on Twitter | Check us out on Google +
Page 1 | Page 2