[Page 2] IFR: Demand for industrial robots will continue to rise
In 2014, more than 200,000 industrial robots will be installed worldwide, which represents a 15% jump from 2013. The trend won't end there, however, as the International Federation of Robotics predicted in its "World Robotics 2014 - Industrial Robots" study that sales of industrial robots will continue to rise at about 12% per year from 2015 to 2017.

Sep 30th, 2014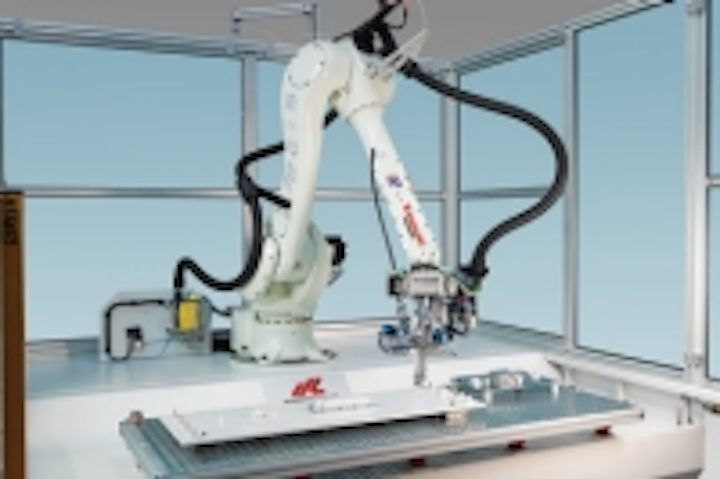 This is page two of an article on the increasing demand of industrial robots. View page one here.
The electronics industry is also increasing robot investments in production automation as well as in retooling for new production processes. In addition, a further increase in robot orders from other industries is also likely, including the rubber and plastics industry, the pharmaceutical industry, the food and beverage industry, and the metal and machinery industry.
Between 2015 and 2017, robot sales are estimated to increase by about 6% in the Americas and Europe, but it is in Asia where significant headway could be made. In 2014, a growth of approximately 21% is expected in Asia, particularly in China, Taiwan, Korea, and other Southeast Asian markets, while the Americas and Europe will see increases of 11% and 6%, respectively. From 2015 to 2017, however, Asia (and Australia) are expected to see a 16% rise on average per year. China alone is expected to see an increase of at least 25% on average per year, to about 100,000 units in 2017, as the IFR notes that the Chinese market offers huge potentials for installation of various kinds of robots in the coming years. In total, at the end of 2017, the IFR predicts that approximately 2 million industrial robots will be installed in factories worldwide.
This positive forecast reflects a similar, recently-released report in which The Boston Consulting Group predicted that global spending on robotics will more than quadruple from just over $15 billion in 2010 to approximately $67 billion by 2015 at a 10.4% compound annual growth rate. This jump would come as a result of advancing technologies, emerging applications, decreasing prices, and the movement toward automation in a competitive market.
The IFR notes that, while the forecast for the future of robotics is high, certain risks are involved. These include geopolitical risks such as conflict between Russia and Ukraine, the resulting tensions between Russia and the Western World, as well as the developments in emerging countries and the insufficient implementation of structural reforms in the euro zone countries.
View the IFR press release.
Share your vision-related news by contacting James Carroll, Senior Web Editor, Vision Systems Design
To receive news like this in your inbox, click here.
Join our LinkedIn group | Like us on Facebook | Follow us on Twitter | Check us out on Google +
Page 1 | Page 2