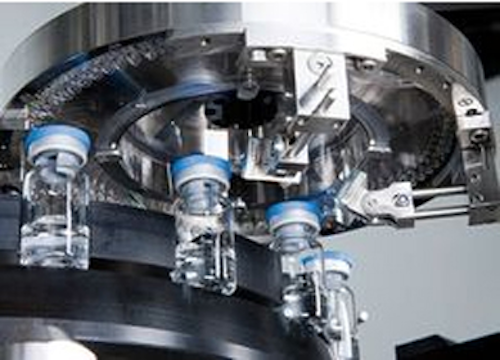 Pharmaceutical packaging manufacturer Bausch + Ströbel (Ilshofen, Germany) has entered into an agreement to co-operate more closely with machine vision systems developer Vitronic (Wiesbaden, Germany).

The two companies have previously worked on many projects together. Thanks to the Vitronic machine vision systems integrated into Bausch + Ströbel filling and packaging systems, they are able to inspect the quality of crimp caps on vials, the correct fitting of the rubber stoppers as well as record codes and characters on the top of caps and the cap casing areas.

Vitronic has been developing, manufacturing and selling turnkey, GAMP-compliant systems since 1984. For its part, Bausch + Ströbel has designed, constructed and sold packaging and production systems for the pharmaceutical, cosmetic and related industries around the world for more than 40 years.

According to the two companies, several new systems are currently under joint development for global pharmaceutical companies.

Related articles on packaging from Vision Systems Design that you might also be interested in.
1. Sensor-based system taps into packaging

Teledyne TapTone has developed a number of automated systems using acoustic sensors, load cells, and x-ray technologies that can measure parameters such as fill levels, pressure and vacuum loss, leak detection, and package defects.

2. Cognex system checks seams of Knorr food sachets for defects

Engineers at aku.automation (Aalen, Germany) have installed a machine vision system from Cognex (Natick, MA, USA) in the Knorr packaging plant in Heilbronn, Germany to check the seals on sachets of food products such as Fix Spaghetti Bolognese, Fix Goulash and Fix Pot Roast.

3. Vision sensor checks position of drinking straws

Detecting the exact position of drinking straws sealed in transparent foil, against various multicolored background designs of packages of milk, poses a significant challenge. To inspect the straws, a drinking-straw monitoring system was developed by Baumer using the company's VeriSens vision sensor.


-- Dave Wilson, Senior Editor, Vision Systems Design