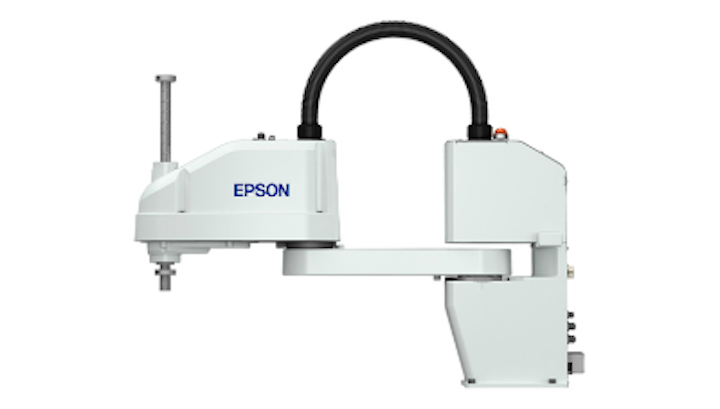 The G-Series, LS-Series, RS-Series, and T-Series All-in-One SCARA robot lines provide payloads up to 20 kg, reaches ranging from 175 to 1000 mm, and precision down to 5 microns. A brand new SCARA model will be demonstrated at Automate 2019.
The C4-Series, C8-Series, and N-Series robot lines feature a SlimLine design and flexibility that allows smooth access to confined workspaces. An "ultra-low cost" 6-Axis model will be premiered at Automate 2019.
Epson will also show its integrated solutions portfolio including Vision Guide, Force Guide, and the Epson RC+ development environment. A new integrated parts feeding solution will be introduced at Automate 2019.
Epson Robots will show at Automate 2019 in Booth #7566.

To Learn More:
Contact: Epson Robots
Headquarters: Carson, CA, USA
Product: SCARA and 6-Axis robots
What Epson Robots says:
View more information on the SCARA and 6-Axis robot lines.
Share your vision-related news by contacting Dennis Scimeca,Associate Editor, Vision Systems Design
To receive news like this in your inbox, click here.