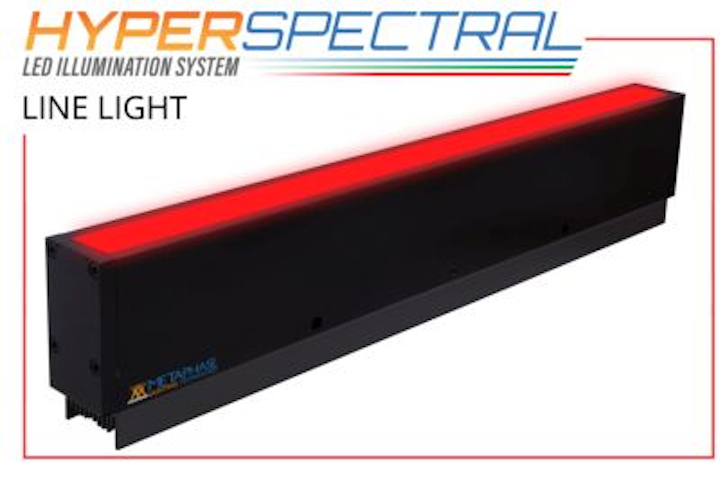 At Photonics West 2019 in San Francisco, Metaphase Technologies will offer various machine vision lighting demonstrations, including its upgraded visible-near infrared (VNIR) hyperspectral lights, which will be working with a Pika hyperspectral camera from Resonon. The company will demonstrate its LED SWIR backlights and Exo2 lights with a Xenics Bobcat SWIR camera, as well as a polarization lighting demo, in which the company's lighting will be used alongside a FLIR Blackfly S camera with polarized image sensor.
Metaphase Technologies will show at Booth 2644.

To Learn More:
Contact: Metaphase Technologies Inc.
Headquarters: Bristol, PA, USA
Products: Hyperspectral lighting, SWIR lighting, Exo2 SWIR lights, polarization lighting.

What Metaphase Technologies says:
View more information on the hyperspectral lighting.
View more information on the Exo2 lights.
View more information on the SWIR lighting.

View More Products | Locate a vendor or system integrator | Receive e-mail updates
Share your vision-related news by contacting James Carroll, Editor, Vision Systems Design.

To receive news like this in your inbox, click here.
Join our LinkedIn group | Like us on Facebook | Follow us on Twitter