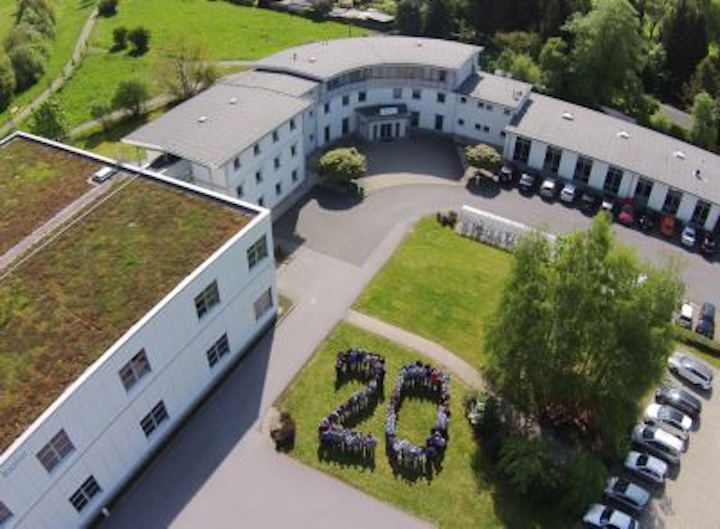 This November, Baumer Optronic celebrates its 20th year as a provider of machine vision solutions, including industrial cameras and vision sensors.
Based in Radeberg, Germany, Baumer was founded in 1997 by Dr. Oliver Vietze, who at the time was pioneering in the field of CMOS image sensor research, according to the company. What started as a company with 35 initial employees has evolved into a 147-person Vision Competence Center of the Baumer Group and a global provider of industrial image processing technologies.
"Our high-performance industrial cameras and intuitive vision sensors are successfully deployed in various industries and thousands of applications around the world. Our customer satisfaction is based on products renowned for the highest quality, precision and reliability," said Dr. Albert Schmidt, Managing Director of Baumer Optronic GmbH, when being asked to summarize the company's success factors.
One of Baumer's most recently released products is the LXC-500 industrial camera, which is available in dual GigE or Camera Link, and targets machine vision applications. Available in both monochrome and color models, the camera features the CMV50000 global shutter CMOS image sensor, which is a 48 MPixel sensor with a 4.6 µm pixel size that reaches a speed of up to 15 fps at full resolution.
Additionally, Baumer announced the QX series of 10GigE cameras, the first model of which will feature the 12 MPixel CMV12000 CMOS image sensor from ams (CMOSIS), which is a global shutter sensor with a 5.5 µm pixel size that can achieve 335 fps in burst mode and 92 fps in regular mode via the 10GigE interface. Available in both color and monochrome models, the camera also has an internal image memory of 2 GB, and up to 169 images can be buffered at full resolution. At maximum speed, this corresponds to a recording time of 0.5 seconds.
Cameras such as these, according to Vietze, are released as a result of customer demands, and have enabled the company to exist for 20 years.
"Whether used as eyes for robots, to ensure product traceability in the pharmaceutical industry or when checking best-before dates on food packaging – sophisticated, well-thought and innovative Baumer products are made to meet market and customer needs thanks to 20 years of know-how and industry expertise," said Vietze, who today is the CEO & Chairman of the Baumer Group.
He continued, "Where standard products hit their limits, Baumer is a level above – from customer-specific components on to tailored OEM products with optimum price-performance ratio. "With this attitude, Baumer Optronic has evolved from a digital imaging pioneer to a global manufacturer of high-quality industrial cameras and vision sensors who all by itself and own power shaped technology trends over the past two decades."
View more information on Baumer.
Share your vision-related news by contacting James Carroll, Senior Web Editor, Vision Systems Design

To receive news like this in your inbox, click here.
Join our LinkedIn group | Like us on Facebook | Follow us on Twitter