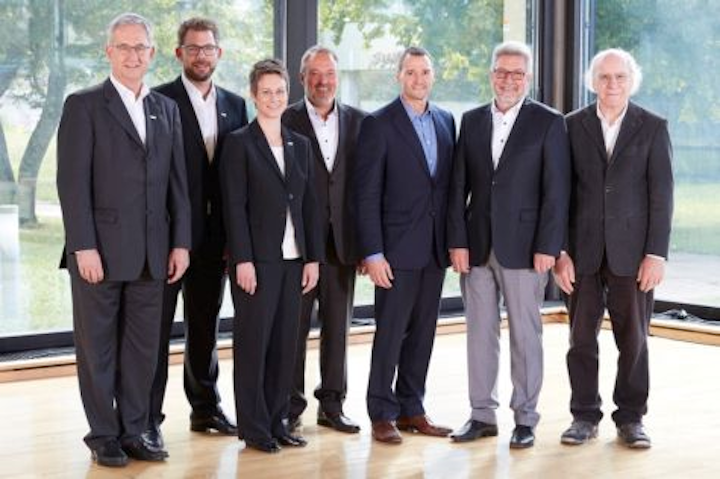 Machine vision company MATRIX VISION has become part of sensor and automation specialist Balluff, after the company acquired 75% of the shares.
This deal comes after several years of development partnership. All 100 employees of MATRIX VISION will still operate independently and with an unchanged brand in the field of image processing, and managing directors Uwe Furtner and Erhard Meier will continue to manage the company at its site in Oppenweiler. The remaining 25% of the shares are being retained by the previous shareholders.
"Machine Vision will grow in importance in the future against the backdrop of Industry 4.0. As part of the Balluff Group, we will be able to service this growing market better, both nationally and internationally. The resulting long-term opportunities for our company are enormous, giving our workforce a clear perspective for the future," noted a MATRIX VISION statement.
MATRIX VISION's line of machine vision cameras will complement the Balluff Group's product portfolio in the area of machine vision, which is a field that the company has played a relatively small role, according to Uwe Furtnet, Technical Director of MATRIX VISION.
Since 1986, MATRIX VISION has been developing and specializing in frame grabbers, industrial cameras, smart cameras, video sensors, embedded systems, and software in the field of image processing. For the last four years, according to Florian Hermle, Balluff Managing Director, the company has been working closely with MATRIX VISION.
"One of our two camera-based product lines is from MATRIX VISION. So we already know that we are well-suited to one another and our product lines are optimally matched." Furthermore, MATRIX VISION also attaches great importance to the subject of software. As Hermle explains: "MATRIX VISION lets us extend both our product portfolio in the area of camera-based sensor systems and our software development capacities.
Furtner agreed: "Balluff and we are an excellent match. We already know each other very well from several years of collaboration in the development partnership. Our product ranges do not overlap, but rather complement each other perfectly."
Additionally, now that MATRIX VISION is on board, its customers have access to Balluff's large sales and service network, which will improve customer experience, according to a press release.

Pictured (From left to right): Michael Unger, Florian Hermle, Katrin Stegmaier-Hermle, Uwe Furtner, Erhard Meier, Gerhard Thullner, Werner Armingeon.
View more information on MATRIX VISION.
View more information on Balluff.
Share your vision-related news by contacting James Carroll, Senior Web Editor, Vision Systems Design

To receive news like this in your inbox, click here.
Join our LinkedIn group | Like us on Facebook | Follow us on Twitter