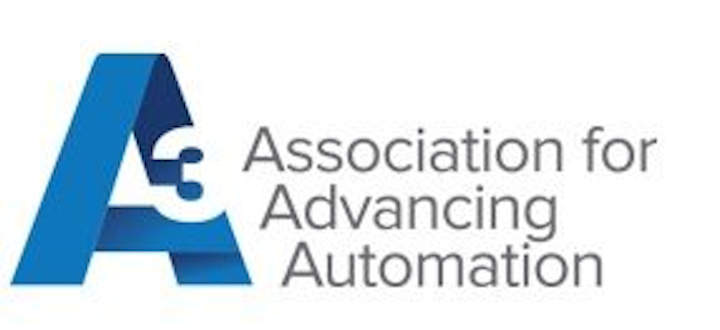 Through the first nine months of 2017, growth records were set in the areas of visionand imaging,robotics, and motion control and motor technology, according to the Association for Advancing Automation (A3).
First, in machine vision, this year the North American market continued its best start to a year ever, with growth of 14% overall to $1.937 billion. Within this market, there was a 14% growth in the sales of systems to $1.657 billion and a 14% in components to $271 million. Each of these categories set new records in this nine-month period, while each individual product category experienced positive year-over-year growth from the same period last year. Notable growth rates were smart cameras (21% to $295 million), lighting (20% to $54 million), software (16% to $15 million), and component cameras (14% to $143 million.)
Industry experts believe lighting, optics, imaging boards, and software will trend up, while camera sales will remain flat in the next six months. Additionally, expectations are for application-specific machine vision systems to increase and smart cameras to remain flat over the same period. Meanwhile, the U.S. manufacturing sector, according to A3, expanded in the second quarter (avg. PMI of 53.0) and is expected to remain strong through the end of the year.
In robotics, orders valued at $1.473 billion were sold in North America for the first nine months of the year, which is the highest level ever recorded in any year during the same period. This represents growth of 14% in units and 10% in dollars over 2016. Orders related to the automotive industry saw 11% growth in units and 10% in dollars, while non-automotive orders were up 20% and 11%, respectively.
Robotics also saw a growth rate of 18% in units and 13% in dollars over 2016, as 25,936 robots valued at $1.496 billion were shipped in North America during this period. Automotive-related shipments also grew 12% in units and 9% in dollars, while non-automotive shipments increased by 32% and 22%, respectively. Industries of note include metals (54% growth), automotive components (42%), and food and consumer goods (21%).
Additionally, orders for motion control and motor products increased by 10% to $2.6 billion, which is the best the industry has seen in any nine-month period since these figures began being tracked.
In total, the A3, which is comprised of the Robotic Industries Association (RIA); the Advancing Vision + Imaging Association (AIA); and the Motion Control & Motor Association (MCMA), is at a record combined membership of 1,070 as of November 30, 2017.
"The market for robotics and automation continues at a healthy growth rate," said Jeff Burnstein, president of A3. "It's evident that the investment companies are making in these automation technologies is having a positive impact on productivity and competitiveness, while saving and creating new jobs in North America."

Share your vision-related news by contacting James Carroll, Senior Web Editor, Vision Systems Design

To receive news like this in your inbox, click here.
Join our LinkedIn group | Like us on Facebook | Follow us on Twitter