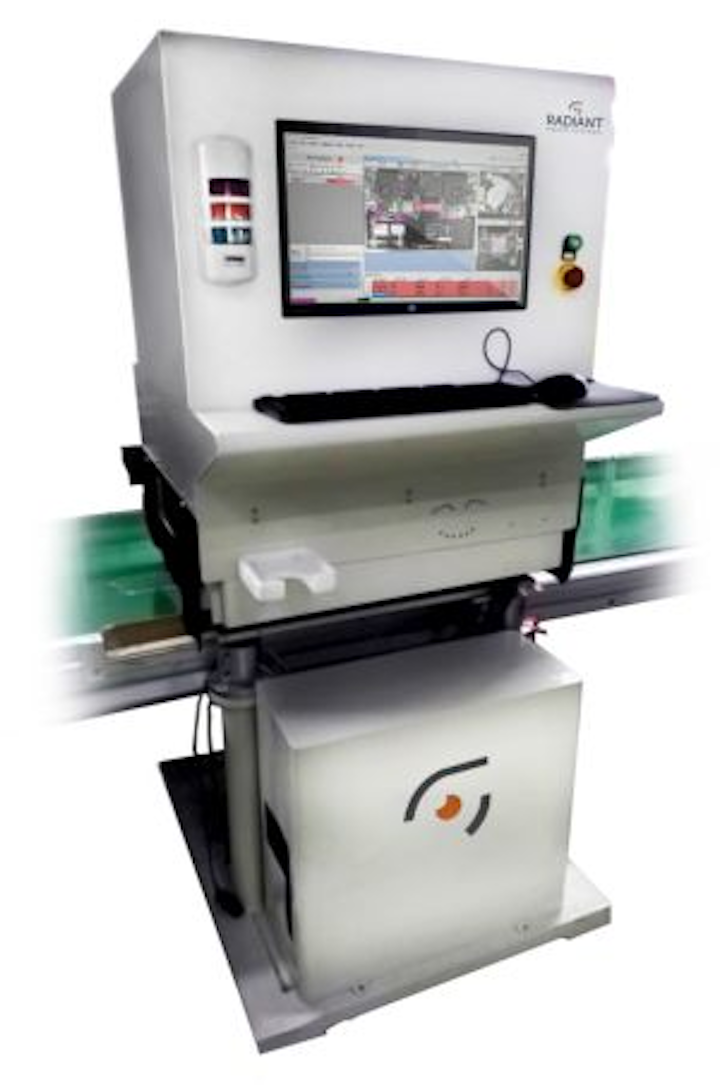 Designed to perform in-line assembly verification, the INSPECT.assembly system from Radiant Vision Systems is a turnkey automated visual inspection station that is configured to precise tolerances to meet production-level inspection needs of complex electronic assembly, according to the company. The system is based on a ProMetric Y imaging photometer, which is available with CCD image sensors ranging from 2 to 29 MPixel and features a dynamic range above 70 dB.
The system detects the presence, position, and integrity of components including screws, cables, connectors, and other critical features before final device enclosure to automate assembly inspection. Additionally, the turnkey vision system features INSPECT software for analysis of features, as well as lighting and fixturing. It also offers reporting functionality, barcode reading, and data output for traceability of inspection results and process control to improve operations for reducing product returns and recalls
To Learn More:
Contact:Radiant Vision Systems
Headquarters Redmond, WA, USA
Product: INSPECT.assembly automated vision inspection station
Key Features: ProMetric Y imaging photometer (2 to 29 MPixel CCD sensor), INSPECT software, lighting, fixturing.
What Radiant Vision Systems says:
View more information on the system.

View More Products| Locate a vendor or system integrator | Receive e-mail updates
Share your vision-related news by contacting James Carroll, Senior Web Editor, Vision Systems Design

To receive news like this in your inbox, click here.
Join our LinkedIn group | Like us on Facebook | Follow us on Twitter