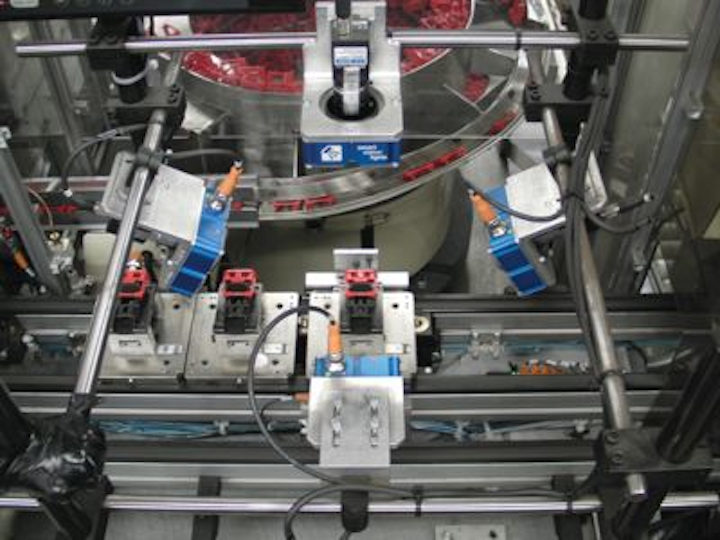 Automotive inspection remains one of the largest markets in the vision industry. However, in using machine vision for inspection in automotive applications, many challenges exist that could hinder the overall process and potentially lead to dreaded downtime.

In a free webcast on September 13, Nigel Holmes, Vision Technology Manager, Federal-Mogul Corporation, will highlight eight of the main challenges that exist when it comes to automotive inspection, and he will discuss how to approach them. These include:
Minimizing false reject rates
Handling part variation
Training and support
Standardization
Cost of ownership
Networking your vision system
Verifying system performance
Avoiding downtime
This webcast, sponsored by Baumer, LMI Technologies, Teledyne DALSA, and Radiant Vision Systems, will conclude with a question and answer period, so bring your automotive inspection questions to the table.
Pictured: A four-camera vision system built by Vista Solutions Inc. helps an automotive safety component manufacturer achieve 100% inline inspection of safety belt buckle assemblies.
Webcast information:

8 challenges in automotive inspection and how to approach them
Nigel Holmes, Vision Technology Manager, Federal-Mogul Corporation
September 13, 2017 11:00 AM EST (Approximately 1 hour)