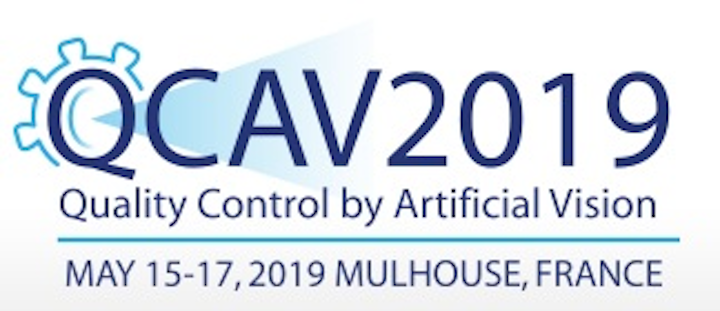 For more than 20 years, the Quality Control by Artificial Vision (QCAV) Conference has brought together a global audience of machine vision, imaging, and artificial intelligence professionals. Next year, from May 15-17, 2019 in Mulhouse, France, QCAV will once again bring together researchers, engineers, and end users to discuss the state of the art in computer vision and image processing.
Topics that are expected to be prominently covered at the conference include 2D and 3D machine vision, non-conventional imaging methods, machine learning, deep learning, artificial intelligence, image processing, pattern recognition, real-time processing, visual inspection, and optical metrology. Application fields that will be covered include automotive, transportation, metallurgy, pharmaceutical, medical and biology, forestry, chemistry, and textiles.
Until October 3, 2018, QCAV2019 will be accepting papers. All papers describing novel theoretical, experimental, and applied work in image processing and computer vision for industrial applications are eligible for submission, according to the event's organizers. Papers are solicited from, but not limited to, numerous categories, including image acquisition, machine vision, deep learning, machine learning, image analysis, and more. All proceedings will be published in the SPIE Digital Library.
For more information on the conference, click here.
For more information on submitting a paper, click here.
Share your vision-related news by contacting James Carroll, Senior Web Editor, Vision Systems Design

To receive news like this in your inbox, click here.
Join our LinkedIn group | Like us on Facebook | Follow us on Twitter