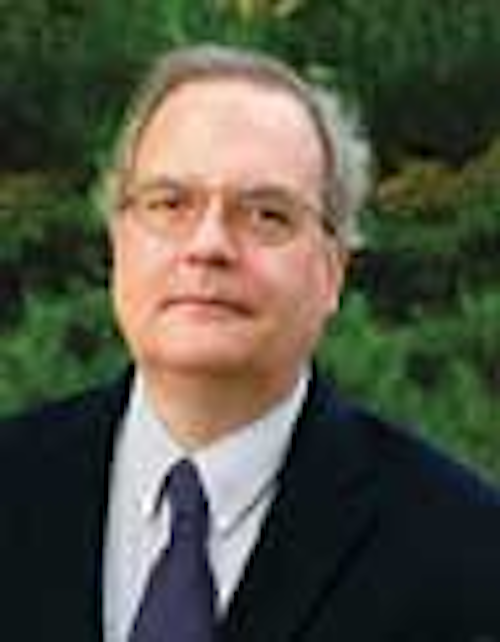 Late one night I came across a television program called "Shark Tank." This American "reality" TV show, based on Sony Pictures' "Dragons' Den," features a panel of five money-grabbing capitalists (MGCs)—called "sharks"—who consider offers from entrepreneurs seeking investors. In the episode I watched, a fireman/inventor appeared with a rather wonderful idea that allows firefighters to rapidly connect hoses to fire hydrants.
Having developed a prototype, our illustrious inventor demonstrated to the MGCs how the hoselocking system could save precious minutes for professionals tasked with saving those in danger. I was very impressed with both its elegance and simplicity. Surely one of the MGCs would invest in such a product.
Strangely, the inquisition of the fireman took an odd turn. "Have you ever thought of developing a smaller version of the product?" one of the MGCs asked. The fireman had already considered the idea and withdrew from his pocket a miniature version of the device. Immediately recognizing the potential of the locking mechanism for use with small garden hoses, the fireman was offered a $1.2 million deal for 100% ownership of his company, a $100,000 per year salary for three years, and royalties for every product sold. Tempted by this offer and the prospect of living in the South of France for the rest of his life, you can guess the outcome. The dirty deed with the MGCs was done.
In April, I visited the SPIE Defense, Security + Sensing Symposium in Baltimore, MD. After wandering around the show for a number of hours, I visited the booth of Photonic Cleaning Technologies (PCT; Platteville, WI, USA; www.photoniccleaning.com). There in the PCT booth was one of the most elegant products I have seen this year. No, it wasn't software, lighting, a frame grabber, or a novel algorithm—but a liquid! A liquid that could save many hours for those involved in machine vision who need to maintain and clean optical products.
Dispensed in a bottle resembling that of nail polish, the liquid can be applied on any lens or optical surface that needs cleaning or protecting. Waiting for the liquid to dry and then peeling the residual film from the optic removes all the dirt, fingerprints, and other extraneous matter from the lens.
According the inventor of this product, James P. Hamilton, PhD, Wisconsin Distinguished Professor at the Nanotechnology Center for Collaborative R&D at the University of Wisconsin–Platteville (www.uwplattt.edu), the liquid has already saved hundreds of thousands of dollars for organizations such as NASA. At $178 for a four-bottle kit, the First Contact polymer may just be the cure for those involved in packaging, shipping, and deploying expensive optical components such as lenses and mirrors in the machine-vision and image-processing industries.
Being a cynical hack and wannabe Shark, I asked Professor Hamilton the valuation of his company. I do not think I should divulge the earnings that his company generates in this editorial. Needless to say, if someone were to buy the company and apply the same technology to cleaning eyeglasses or contact lenses, they might make a lot of money. If only I had a million dollars…
More Vision Systems Issue Articles
Vision Systems Articles Archives