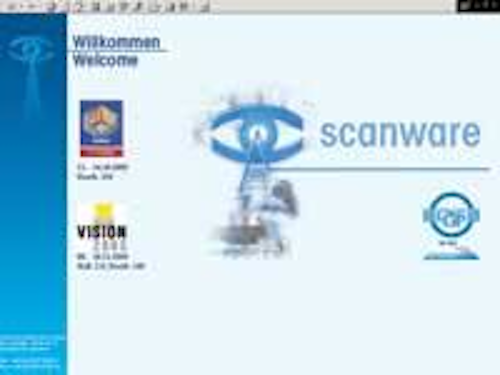 Wilson's Websites brings you the latest information on what's new on the Web. To accomplish this, we provide links to tutorial information, hardware or software product developments, product database information, technical articles, associations, and on-line magazines. If you or your company would like to be considered for Wilson's Websites, please contact Andy Wilson at andyw@pennwell.com.
Pharmaceutical packaging
www.scanware.de
Based in Bickenbach, Germany, Scanware designs and manufactures vision systems for inspecting pharmaceutical products. Color and monochrome systems for blister, ampoule, and pore detection are highlighted on the company's Web site, along with a listing of the company's services, products, and distributors.
Collaboration required
www.ercim.org
ERCIM-the European Research Consortium for Informatics and Mathematics-aims to foster collaborative work within the European research community and to increase cooperation with European industry. Its site's useful search engine allows many examples of machine-vision systems to be readily viewed.
Industrial control
www.leuzemayser.co.uk
UK-based Leuze Mayser develops photoelectric sensors and machine-vision, machine-guarding, , and automatic identification systems. The company's site highlights a number of successful installations including those for barcode reading, welding, and automotive manufacturing.
Multispectral imaging
www.autovision.net
Hyperspectral remote-sensing instruments and spectral imaging systems for color management and factory automation are the forte of AutoVision. As well as showing a number of industrial applications including web inspection, the company's site highlights the benefits of its multispectral cameras.
Artificial life
www.generation5.org
"Towards general purpose vision" is just one of the informative articles on machine-vision systems to be found on this Web site. It also features articles on neural nets, robots, and artificial intelligence.
Medical devices
www.devicelink.com
Billed as the platform for the medical-device industry, the Cannon Communications site brings you the latest developments in medical-product news, design, and test. The company's companion publication, Medical Device and Diagnostic Industry, can be accessed from the site, and a search engine can be used to find relevant articles.
Technology overview
www.apptech.philips.com/industrialvision/
Providing an overview of Philips industrial machine-vision capabilities, products, customers, and application areas, this site highlights several inspection applications that include process and quality control of fluorescent lamps, inkjet droplet inspection, and design verification of camera lenses.
Read a book
homepages.inf.ed.ac.uk/rbf/BOOKS/VERNON/vernon.htm
David Vernon's book Machine Vision: Automated Visual Inspection and Robot Vision can be read on this Web site. Chapters include an introduction to computer vision, fundamentals of digital image processing, image analysis, and an introduction to image understanding.