Literature
Light-emitting diode; Reflectance coatings; Barcode verification; Data Acquisition and Control Handbook...
Oct 1st, 2001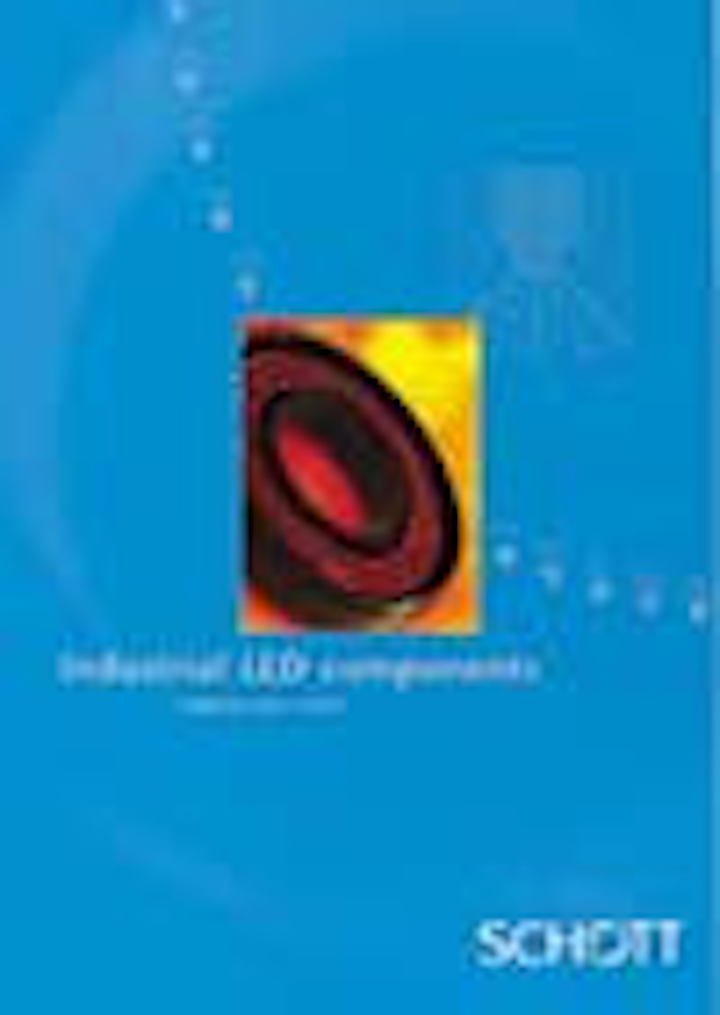 Light-emitting diodes
Brochure features information on the company's light-emitting diodes for machine-vision applications. Schott-Fostec, Auburn, NY 13021; e-mail: schott-fostec@us. schott.com.
Reflectance coatings
Four-page Reflectance Coatings & Materials Selection Chart helps in the choice of substrate for diffuse-reflectance-component applications. There are product specifications and information on uses for the company's materials. Labsphere Inc., North Sutton, NH 03260; e-mail: labsphere@labsphere.com.
Barcode verification
Color brochure gives details on company's systems for barcode verification and print-process error detection. It compares use of on-line and portable hand-held verification systems with scanners. Illustrations are included. RJS, Irvine, CA 92623; e-mail: verifier@ printronix.com.
OEM glass components
Company brochure details applications for its glass components for very tight dimensions and tolerances, including ferrules and sleeves from borosilicate glass, quartz, and fused silica. Wilmad-Labglass, Buena, NJ 08310; e-mail: info@wilmad.com.
2001 Polytec catalog
Company's newest catalog describes its nanopositioning, micropositioning, and motion-control products in more than 400 pages. There are color illustrations and pricing information. Polytec PI, Auburn, MA 01501; e-mail: info@polytecpi.com.
Industrial and medical imaging
Product portfolio describes specialized products and technologies for medical imaging, machine vision, nondestructive analysis, robotics, quality control, surface-mount inspection, and more. Photos and specs are provided. Panasonic Vision Systems Group, Secaucus, NJ 07094; e-mail: vsg@pansonic.com.
Data Acquisition and Control Handbook
Practical suggestions and illustrations provide engineers, scientists, and educators with information to help choose computing platforms, data-acquisition peripherals, and software. Keithley Instruments Inc., Cleveland, OH 44139; e-mail: product_info@keithley.com.
Send literature items to
Bonnie Heines
Managing Editor
Vision Systems Design
98 Spit Brook Rd.
Nashua, NH 03062
Fax: (603) 891-0574