Illumination at blistering speed
"Finding a balance between safety and efficiency in a pharmaceutical production environment is a delicate process," says Harald Mätzig, technical director of scanware Electronic.
Jan 1st, 2008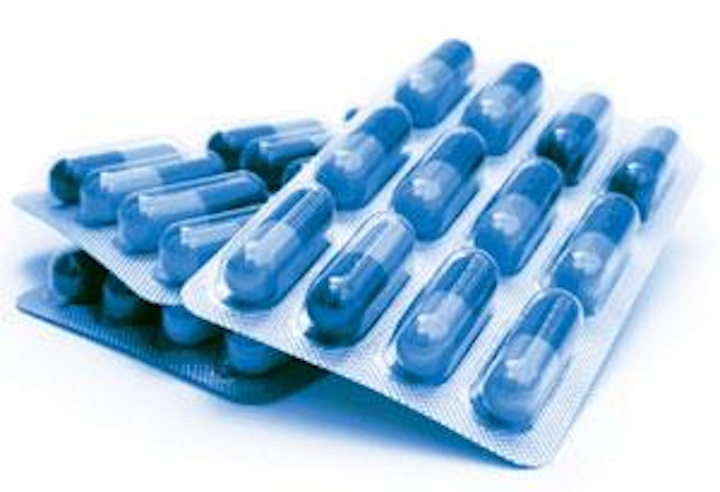 "Finding a balance between safety and efficiency in a pharmaceutical production environment is a delicate process," says Harald Mätzig, technical director of scanware Electronic (Bickenbach, Germany; www.scanware.de). "Demand for the highest level of safety sometimes yields unwelcome rejects of good products, which means a decrease in equipment productivity and an increase in overall costs."
To address this, developers are creating systems that allow the operator to analyze any defect images recorded during production, directly control the fault recognition process, adjust the tolerance, and evaluate the effects of such changes before the systems are deployed. "Both hardware and software components must be tightly integrated in a real-time environment to allow pharmaceutical packages such as blister packs to be inspected at high speeds," says Mätzig.
Indeed, a forté of the 18-year old company is developing systems specifically for this market, one of which was on-show at Vision 2007 in Stuttgart, Germany. "One of the problems is illuminating the relatively large 0.34 × 0.34 m production lines with enough light to obtain images with the level of contrast needed for machine-vision inspection," says Mätzig.
Because the company could not find suitable off-the-shelf illumination products, scanware developed its own flat LED panels that range in size up to 0.34 × 0.34 m and feature up to 3000 individual LEDs per panel. These lights are used in the company's pharmaceutical inspection systems and offered to other OEMs for incorporation into their systems.
At Vision 2007, scanware showed how these lights had been incorporated into a system specifically built for color inspection of pharmaceuticals in a blister-pack production system. "Drug manufacturers require a number of different inspection tasks to be accomplished before the blister pack can be sealed," says Mätzig. "This includes the detection of empty or overfilled packets, packets, cross-contamination between different drugs, and whether any broken drugs are present."
After tablets are verified and sealed, the system must also inspect for the correct lot and date code and print quality of the final blister pack. "To inspect for any defects and detect and printing anomalies at speeds of between 300 and 500 blister packs/s requires careful attention to lighting, image capture, and processing algorithms," says Mätzig. As unsealed blister packs move along the conveyor, the tablets within them must be inspected first. In the scanware system, two M9 2048 × 768 color Camera Link cameras from JAI (Glostrup, Denmark; www.jai.com) image a single swath over the 0.34-mm-wide conveyor.
As images are digitized, they are multiplexed by a proprietary scanware multiplexer before being transferred to a CompactPCI-based CPU system by the company's cPCI Camera Link frame grabber. "Rather than use an off-the-shelf frame grabber for this purpose," says Mätzig, "it was very important for us to program many of the image-processing functions used in the system in a pipelined fashion. By building our own FPGA-based frame grabber, many of the functions such as image thresholding and color histogram analysis could be performed directly on the FPGA." Furthermore, it is very important for both scanware and our customers to fully understand each of the functions performed by the system. Using an off-the-shelf library, this could not have been achieved."
To detect empty or overfilled packets, cross-contamination, and if broken drugs are present, scanware developed its own library of algorithms in C and C++ running under the QNX real-time operating system from QNX (Ottawa, ON, Canada; www.qnx.com). After each pill within each blister pack is inspected and any faulty tablet rejected, the blister pack is sealed and the correct date and lot code inspected. To perform this task, scanware used an array of four monochrome 1024 × 768-pixel Camera Link cameras from Sony (Park Ridge, NJ, USA; www.sony.com/videocameras) to image the printed packaged.
As before, all four of these images were multiplexed and then digitized using a second scanware Camera Link frame grabber in the cPCI chassis. To allow the operator to visualize the machine-vision tasks being performed, scanware developed a graphical user interface with the Tk graphical user interface toolkit from Tcl (www.tcl.tk). "Using this user interface, the operator can determine the number of rejected tablets and blister packs in real time." This data can then be used to further tailor the inspection process or provide information about the upstream manufacturing process."