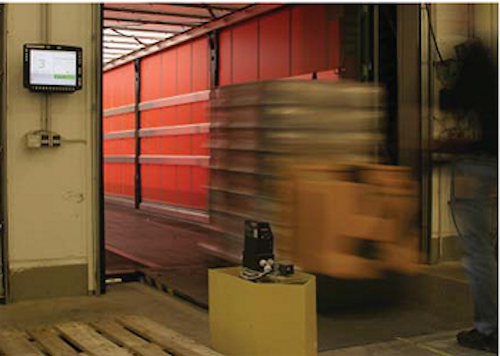 When alcohol-free drinks maker the Riha Group (Rinteln, Germany) needed a system to automatically identify the data on the pallets used to carry goods from its factories, the company turned to Artschwager & Kohl Software (Herzogenaurach, Germany) for assistance.

Tracking the data on the pallets is a critical procedure in the beverage sector. Today, companies must be able to track specific information for each pallet, including pallet types and unique product data.
To meet the company's need, Artschwager & Kohl decided to deploy an industrial barcode scanner that could be integrated into its Lomas logistics management system which had already been deployed at the company's facilities.

In conjunction with the technical staff of the Riha group and Wisysteme (Marzling, Germany) -- Microscan's strategic partner in Germany -- each of the loading gates at the Riha Group's facilities were equipped with a Microscan (Alphen aan den Rijn, The Netherlands) MS-890 industrial raster scanner, which was interfaced to the Lomas logistics management system via TCP/IP.

Now, as the pallets are scanned at the loading gate, the data relating to each pallet are compared to a shipment delivery note by the Lomas logistics management system, and information on each product -- such as shelf life and date/lot codes -- is checked.

After being scanned, a stacking beacon shows the truck driver if a pallet contains the correct product for each shipment: a green light means that the scanned pallet was booked for the shipment while a red light means that the pallet was not.
The system was positively received by the company's truck drivers for its ability increase efficiency in the loading process. It is now used in all of the Riha Group's plants throughout Europe.

More details can be found here.

-- Dave Wilson, Senior Editor, Vision Systems Design