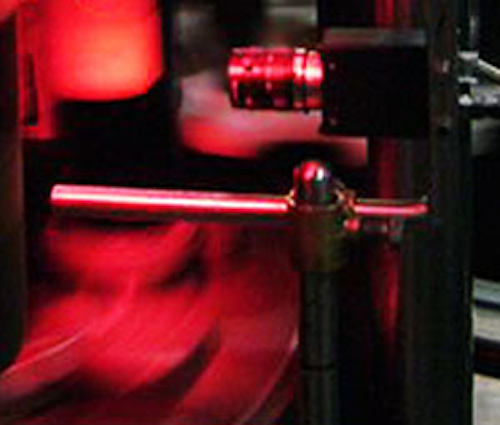 At last month's Anuga FoodTec fair held in Cologne, Germany, Mettler-Toledo CI-Vision (Aurora, IL, USA) took the wraps off a new system designed to verify and inspect labels on packaged products.

The so-called Ultra LS system uses a pair of line-scan cameras to capture images of the top and bottom of food products simultaneously, while adjusting for products ranging from 25 mm to 100 mm in height.
The parameters of the products to be inspected can be configured by an operator using a touch-screen menu on the system's human machine interface (HMI) screen. To do so, the system features pre-set label recipes containing weight, pricing and other product information, facilitating quick product changeovers.

The Ultra LS comes with an optional automatic reject system that can be customized according to product and packaging type for removal of substandard products from a production process.

"Food labeling initiatives and EU Regulation 1169/2011 are making it increasingly necessary for food manufacturers to ensure that their products are correctly labeled with clear and legible consumer information", said Ralph Swinka, Head of Marketing of Mettler-Toledo's product inspection division in Germany.
At the show, the company also exhibited its full bottle inspection system, which allows the fill level and caps (missing, wrong or over tightened caps, security ring integrity) of filled bottles to be checked. If the optical inspection system detects a defective bottle, it is automatically gated out of the production line.
-- by Dave Wilson, Senior Editor, Vision Systems Design