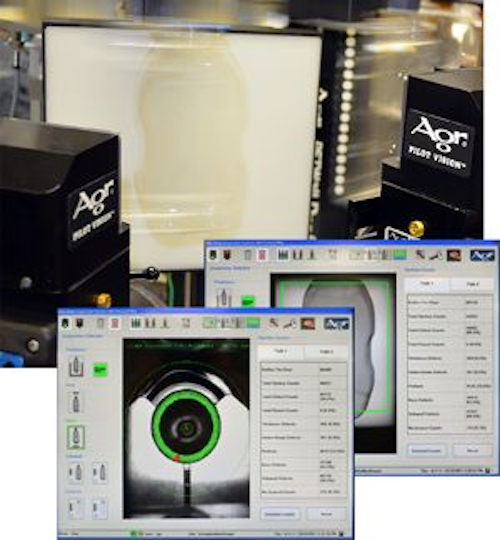 Engineers at Agr International (Butler, PA, USA) have developed a vision-based inspection system that mounts inside a blow molding machine to provide detection of random occurring defects during the production of poly(ethylene terephthalate) (also known as PET) bottles.
The so-called "Pilot Vision" system offers manufacturers a means to evaluate preforms and blown bottles for defects that may compromise the quality of the finished product.
The company claims that the small profile of the system means that it is compatible with all major blow molding systems in use today.
Using up to six cameras and illuminated by LED lighting, the system is designed to cope with a throughput of up to 100,000 bottles per hour. It is available as a standalone system, or as part of Agr's Process Pilot automated blow molder management system.
The company plans to demonstrate the system at the National Plastics Exhibition, which will be held in Orlando, Florida from April 1-5, 2012.
-- By Dave Wilson, Senior Editor, Vision Systems Design