Cognex Advantage Image Engines combine code reading and vision tools for OEMs
Cognex Corporation has introduced Advantage Image Engines, a family of programmable vision devices for OEMs.
Jul 16th, 2010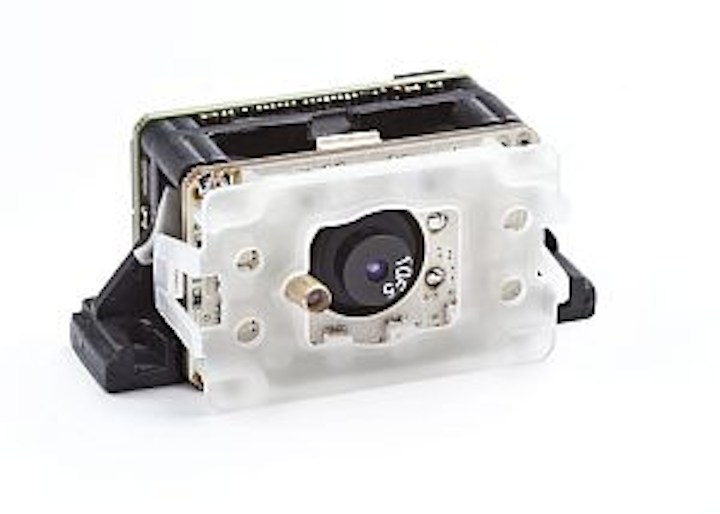 PRESS RELEASE

Cognex Corporation (NASDAQ: CGNX; Natick, MA, USA) has introduced Advantage Image Engines, a family of programmable vision devices for OEMs. Advantage Image Engines offer superior 1D barcode and 2D Data Matrix code reading, plus a full suite of industry-proven Cognex vision tools that make it possible to solve even the most challenging inspection applications reliably. Advantage Image Engines are designed for easy integration into commercial and industrial equipment and feature a modular design that provides more user control over lighting, communication, and optics.

"Equipment makers using image engines for code reading alone can now add powerful new inspection capabilities," said David Gantt, Vice President of Sales, OEM Vision Engines. "Advantage Image Engines are the only code reading devices that offer vision and give OEMs the added ability to detect defects, locate features and analyze parts. As a leader in vision and ID since 1981 and longtime supplier to OEMs in the semiconductor industry, Cognex has a track record for solving the toughest vision problems and for delivering high speed, reliable performance that minimizes maintenance costs."

Superior code reading
Advantage Image Engines use the same code reading algorithms found in award-winning Cognex industrial ID readers. Powerful Cognex decoding software allows fast, high performance reading of 1D and 2D codes on almost any surface at any speed, including difficult to read codes caused by low contrast, scratches and voids, or reflections.

Robust vision performance
Cognex offers the most comprehensive library of industrial grade vision tools available. High-accuracy PatMax object location software provides robust part and feature location that ensures reliability and repeatability under the most challenging conditions.

Flexible configuration options
Three product configuration options are available, including engine only, engine plus interface board, and engine encased in housing.
Modular lens design enables a wide choice of optics to accommodate varying working distances and field of view requirements.
Advantage Image Engines are the only OEM image engines that offer the ability to power and control external lighting.

All Advantage Image Engines feature built-in Ethernet with industrial protocols for easy communication of data and images (USB and RS232 are also supported). OEMs will have the ability to design and configure their applications by using Cognex DataMan setup tools, In-Sight setup tools or a C++ programming library.

For more information about Advantage Image Engines visit www.cognex.com/engines.

-- Posted by Vision Systems Design