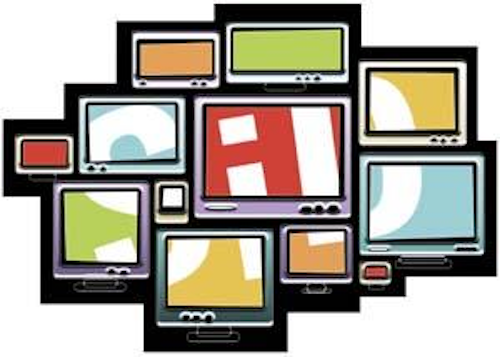 George Kotelly, Editor in Chief
georgek@pennwell.com
Although the number of attendees and exhibitors were down from last year, the Society for Information Display (SID; San Jose, CA: www.sid.org) International Symposium, Seminar, and Exhibition (SID 2002), held recently in Boston, MA, dazzled everyone with an array of flat-panel displays of all sizes and technologies that featured vivid and sharp colors. According to Mark Goldfarb of Palisades Convention Management (New York, NY; www.pcm411.com), the firm that managed SID 2002, the overall attendance was approximately 6500 compared to 7500 in 2001. Last year's attendance set a record and was approximately 20% higher than that of 2000. This year's exhibitors numbered 260 compared to 280 in 2001, and exhibitor booths totaled 474 compared to 524 in 2001. However, a record number of technical papers—approximately 320—was presented.
The show received praise from most attendees and exhibitors. Exhibitors agreed on the noticeable reduction in show attendees, but also agreed that the quality and business interest of the attendees were considerably better than in other years. Show emphasis seemed to be focused mainly on chip, display, and color products and performances rather than on technologies.
In a keynote address entitled "Let's get real—Today's 'Sky is the limit' mentality inhibits the market," Peter Hopper, chief executive officer at Philips Mobile Display Systems (Hong Kong; www.philips.com), warned display manufacturers to downgrade the technology hype and get in tune with users' needs. To that end, he offered some recommendations to small-display vendors. The market has changed from the 50% growth of the 1990s to the 10% to 20% growth expected in 2002. Customers now need different kinds of support, and manufacturers need a real-world understanding to accommodate them. Vendors must know the market trends and translate them into display requirements. Overpromising the ultimate display can damage the market.
Ken Werner, editor of Information Display magazine (New York, NY; www.sid.org), the official publication of the SID, notes that the show was dominated by OLED (organic-light-emitting-diode) display-exhibiting companies, such as Dupont, Eastman Kodak, RiTdisplay Corp., Optrex, Sony, Cambridge Display Technology, Universal Display Corp., Philips Components, eMagin, Opsys, Neoview/Sunic System, and Toshiba-Matsushita Display. For OLED products, he commends the colors presented by Sony's 13-in., 800 X 600-pixel OLED display. Also, Toshiba-Matsushita Display showed a larger 17-in., 1280 X 768-pixel OLED. Focusing on small size, Eastman Kodak demonstrated its 2.16-in. full-color OLED display.
Vice president David E. Mentley of the market-research firm iSuppli/Stanford Resources (San Jose, CA; www.stanfordresources.com) presented a talk "Display Market and Technology Trends." According to Mentley, the display-component business is expected to total approximately $50 billion for cathode-ray tubes (CRTs) and flat-panel displays (FPDs) in 2002. Now a mature and commodity market, CRT shipments are anticipated to remain fairly level at 250 million units shipped from 2002 to 2007. Total CRT sales during that period should rise slightly from $20 billion in 2002 to nearly $24 billion in 2007. Steady improvements in CRT technology, such as a flatter face, a finer dot pitch, a shorter neck, and a wider screen, are maintaining user interest. Prices lower than those for flat-panel displays are also contributing to the continuing success story of CRTs.
According to Mentley, active-matrix thin-film-transistor (TFT) liquid-crystal-display (LCD) technology is currently the dominant FPD technology. Sales are anticipated to reach approximately $23 billion in 2002, with worldwide TFT-LCD shipments of 575,000 units. The leading manufacturers are L.G. Philips with a 17% market share and AU Optronics with a 10% market share. Over the past 17 years, major manufacturer locations have shifted from Japan to Korea to Taiwan.
Mentley says OLED displays offer an attractive set of performance characteristics and provide a rich color picture. Their attributes include a low operating voltage of 5 to 20 V, a thin and lightweight structure, full color, wide viewing angle, and high contrast. The OLED display-market sales are projected to soar from less than $100 million in 2002 to $1.7 billion in 2007.
The display industry does have some shortcomings, though. Technology competition is intense. The several competing technologies have strong supporters and financial backing. In addition, the market is being driven by just a few high-value applications. Moreover, users are reluctant to change their technology choice.
In sum, Mentley says that FPDs are steadily replacing CRTs. Computer and television applications account for most of the flat-panel sales. The next growth wave is predicted to be in consumer and mobile products. However, price reductions are needed to sustain market growth, and new materials and technologies must be discovered to propel progress.
New products introduced
On the show floor, exhibitors unveiled a host of new products. Clare Micronix (Aliso Viejo, CA; www.claremicronix.com) showed the MXED301 gray-scale row-and-column driver/controller for monochrome passive-matrix OLED displays. This unit provides a 128-column current-sourcing anode driver and 80 common-cathode row drivers to support digital interfaces and OLED display panels.
Toshiba America Electronic Components (Deerfield, IL; www.toshiba.com) claims to have developed the first large, flexible LCD, opening the way to the display of images on curved screens and moving toward the long-term goal of foldable LCDs. The new display is a full-color, 8.4-in., slim, low-temperature polysilicon active-matrix TFT LCD supporting SVGA (800 X 600-pixel) resolution. It can be flexed in all directions and bent to form a curve with a radius of curvature as long as 20 cm.
National Semiconductor Corp. (Santa Clara, CA; www.national.com) introduced the FPD33684 single-chip, reduced swing differential-signaling column driver. The 6-bit, 384-channel, 10.5-V driver provides liquid-crystal cells with a large dynamic output voltage to display 262,144 (18-bit) colors. It supports XGA (1024 X 768-pixel) resolution at a 75-Hz refresh rate.
NEC Electronics Inc. (Santa Clara, CA; www.necel.com) unveiled three new FPDs for industrial-control applications. The NL3224BC35-20 QVGA (320 X 240-pixel) 5.5-in. display offers a contrast ratio of 400:1 and viewing angles of 40°-65°. The NL6448BC26-01 VGA (640 X 480-pixel) 8.4-in. display offers a 500:1 contrast ratio and viewing angles of 40°- 55°. The NL8060BC32-10 SVGA (800 X 600-pixel) 12.1-in. display furnishes a 400:1 contrast ratio and 80° viewing angles.
CRL Opto Ltd. (Hayes, Middlesex, UK; www.crlopto.com) demonstrated its LCS2-G single-element, fast switching, liquid-crystal shutter for use at 540 nm to modulate transmitted light. Optical response time is 110-120 µs, switching risetime is 60-70 µs, and light transmission at 500 nm is >37°.
Eastman Kodak Inc. (Rochester, NY; www.kodak.com) announced the availability of the AM550L evaluation kit for OLED displays. The kit includes the AM550L landscape-oriented, 5.48-cm (2.16-in.) diagonal full-color OLED panel, an interface board, software drivers, cables, and user instructions. It gives manufacturers the tools to design OLED display devices with crisp images, unlimited viewing angles, thin profiles, and low power consumption.
Actuality Systems Inc. (Burlington, MA; www.actuality-systems.com) unveiled its Perspecta platform, which projects 3-D imagery inside a 20-in. transparent dome (see Vision Systems Design, May 2001, p. 17). This platform is compatible with several molecular visualization software packages and enables users to render high-resolution spatial images that can be viewed across 360°.
Philips Components (Sunnyvale, CA; www.philips.com) exhibited what it claims is the world's thinnest display—a 3.5-mm-thick QVGA (320 X 240-pixel) TFT LCD color module.
Global Lighting Technologies (Brecksville, OH; www.glthome.com) showed its patented solid-state backlight assembly for 15-in. TFT-LCD monitors. This assembly incorporates the company's proprietary MicroLens light-extraction features into each panel to maximize lighting efficiency.
Amulet Technologies (Santa Clara, CA; www.AmuletTechnologies.com) released a combined LCD controller and graphical-user interface integrated on a single chip.
German Flat Panel Display Forum (Frankfort, Germany; www.vdma.org) promoted its association of German FPD suppliers, producers, OEMs, and research institutes.
Alliances accelerate
Media Cybernetics Inc. (Silver Spring, MD; www.mediacy.com) and Vitana Corp. (Ottawa, Ont., Canada; www.pixelink.com) are combining Media Cybernetics' Image-Pro software with Vitana's FireWire PixeLink monochrome or color camera into Media Cybernetics' Evolution LC camera kits.
Viisage Technoloy Inc. (Littleton, MA; www.viisage.com) and Xybernaut Corp. (Fairfax, VA; www.xybernaut.com) have agreed to integrate Viisage's face-recognition technology into Xybernaut's wearable/mobile computer platforms.
Adept Technology Inc. (San Jose, CA; www.adept.com), a developer of factory automated systems, has partnered with DEK USA (Flemington, NJ; www.dek.com), a supplier of materials imaging systems, to develop an automated wafer-handling system for DEK screen printer bumping and ball-placement systems.
Technology trends
Control Systems Research Inc. (Crestview, FL; www.csr-fl.com) has developed the RTools2000 radiometric software toolkit for acquiring, calibrating, processing, and analyzing data from digital infrared camera systems. This toolkit provides a single user interface and common file formats for multiple radiometric instruments.
OmniVision Technologies Inc. (Sunnyvale, CA; www.ovt.com) is sampling its OV2610 0.5-in. 2.1-Mpixel CameraChips that offer 1200 X 1600-pixel resolution. These sensors deliver Bayer-pattern raw RGB data; integrate auto white balance, autoexposure, and auto gain control; perform correlated double sampling; and draw 50 mA at 3.3 V.
Samsung Semiconductor Inc. (San Jose, CA; www.usa.samsungsemi.com) has released its 90-nm logic process technology for system-on-a-chip designs. This technology features a 1.6-nm gate insulating film, a 70-ns effective gate length, an ultrashallow junction technology, and a copper damascene technology using a low-k dielectric.
Management moves
Viisage Technology (Littleton, MA; www.viisage.com), a face-recognition technology company, has acquired the Miros Division of eTrue (Southborough, MA), a face-recognition technology company. Financial terms of the deal were not disclosed. The acquisition gives Viisage a presence in Europe, where Miros has an installed base of about 400 systems. Viisage has 1500 systems installed in 1200 locations in 17 states.
JAI America Inc. (Copenhagen, Denmark; www.jai.com), a supplier of cameras for automated imaging and general imaging and surveillance markets, has relocated its North American office from California to 800 West Cummings Park, Woburn, MA. This location is better suited for the company to provide North/South American market coverage while benefiting its global organization with headquarters in Europe and research-and-development production in Japan.
August Technology Corp. (Bloomington, MN; www.augusttech.com), a supplier of automated visual defect-inspection equipment for the microelectronics industry, has agreed to acquire Semiconductor Technologies and Instruments Inc. (Plano, TX), a supplier of automated microdefect-inspection equipment, for approximately $26.1 million.
Market vision
According to the Semiconductor Industry Association (SIA; San Jose, CA; www.sia-online.org), worldwide sales of semiconductors increased to $11.07 billion in April 2002, a rise of 3.1% over March 2002 $10.73 billion. Compared with April 2001 sales of $13.74 billion, however, April 2002 sales were down 19.4%. The SIA predicts that semiconductor industry sales will total $143 billion in 2002, a gain of about 3.1% over 2001's tally. It also estimates that semiconductor sales will increase 23.2% in 2003 and 20.9% in 2004, with revenues of $177 billion and $213 billion, respectively.
IPC-Association Connecting Electronics Industries (Northbrook, IL; www.ips.org) reports that the US printed-circuit-board (PCB) industry book-to-bill ratio for April 2002 was 0.94. Sales billed (shipped) decreased 31.5% from April 2001, and orders booked decreased 10.9% from April 2001. The IPC PCB shipment index (based on 100.0 in base year 1992) in April 2002 decreased 13.0% from 151.6 in March 2002, and the IPC PCB booking index in April 2002 decreased 15.9% from 147.0 in March 2002.
DisplaySearch (Austin, TX; www.displaysearch.com), a flat-panel-display market-research and consulting firm, reports that display shipments into the mobile-phone, personal-digital-assistant (PDA), automotive-monitor, video-camera, and digital-camera markets rose 2% year-to-year (Y-Y) in the first quarter of 2001, led by digital cameras, which were up 21% Y/Y. Despite the increase in units shipped, display module revenues were down 15%. All applications except for PDAs experienced double-digit weighted-average selling price declines. Shipment volumes are expected to experience double-digit increases in the second and third quarters of 2002 for all categories, with overall volumes growing 30% and 16.5%, respectively. Display revenues are expected to rise 20% Y/Y in Q2-02 and 15% in Q2-02 and Q3-02. Color displays are experiencing increased penetration into mobile phone and PDA markets, rising 8% Y/Y and 10% Q/Q in Q1-02 to 23.3 million units. Revenues rose 3% Q/Q but fell 14% Y/Y to $712 million. Color display shipments are expected to rise 44% Q/Q and 54% Y/Y in Q2-02 to 33.5 million units.
---
Contracts committed
Visionics Corp. (Minnetonka, MN; www.visionics.com) has received orders worth $434,000 for six TenPrinter 1133SF and one FingerPrinter live-scan fingerprint systems from the Wyoming Division of Criminal Investigations. These systems capture, print, and transmit fingerprint images electronically for search against the state's Automated Fingerprint Identification System database.
SKY Computers Inc. (Chelmsford, MA: www.skycomputers.com) is shipping its SKYpack multiprocessor image-reconstruction systems to Analogic Corp. (Peabody, MA; www.analogic.com) for incorporation into Explosive Assessment Computed Tomography (EXACT) systems. The EXACT multislice, dual-energy, helical-cone-beam, computed-tomography scanner is certified by the US Federal Aviation Administration to scan 500 luggage bags per hour at airports, obtain rotating three-dimensional images of all contained items, and automatically compare items to numerical profiles of known explosives.
DRS Technologies Inc. (Parsippany, PA; www.drs.com) has been awarded contracts worth approximately $4 million from Lockheed Martin Aeronautics Co. (Bethesda, MD; www.lmaeronautics.com) to develop high-speed digital imaging systems and infrared imaging systems in support of US military aircraft.
RVSI (Canton, MA; www.rvsi.com) has received orders worth $1.4 million from an Asian-based semiconductor assembly organization for multiple machine-vision-based semiconductor inspection systems. These systems will ensure that leads or ball-grid arrays on integrated circuits meet specifications and will find any surface defects.
Imagis Technologies Inc. (Vancouver, BC, Canada; www.imagistechnologies.com), a developer of biometric-based software platforms, and its software consultant, Orion Scientific Systems (Sacramento, CA; www.orionsci.com), have integrated Imagis' facial-recognition technology with Orion's TaskForce/ID-2000 Investigations database and GangNet security applications. This flexible system is accurately identifying suspects and felons and increasing surveillance efficiencies for the Harris County Sheriff's Department in Texas (www.co.harris.tx.us/so/sheriffs.htm). The company has also received an order from T.C. Vilsa S.A. (Mexico City, Mexico) for its ID-2000 facial-recognition-based Computerized Arrest and Booking System.