Machine vision-such a deal
Consumers everywhere are always looking to get more for less. Better performance, less money.
May 1st, 2007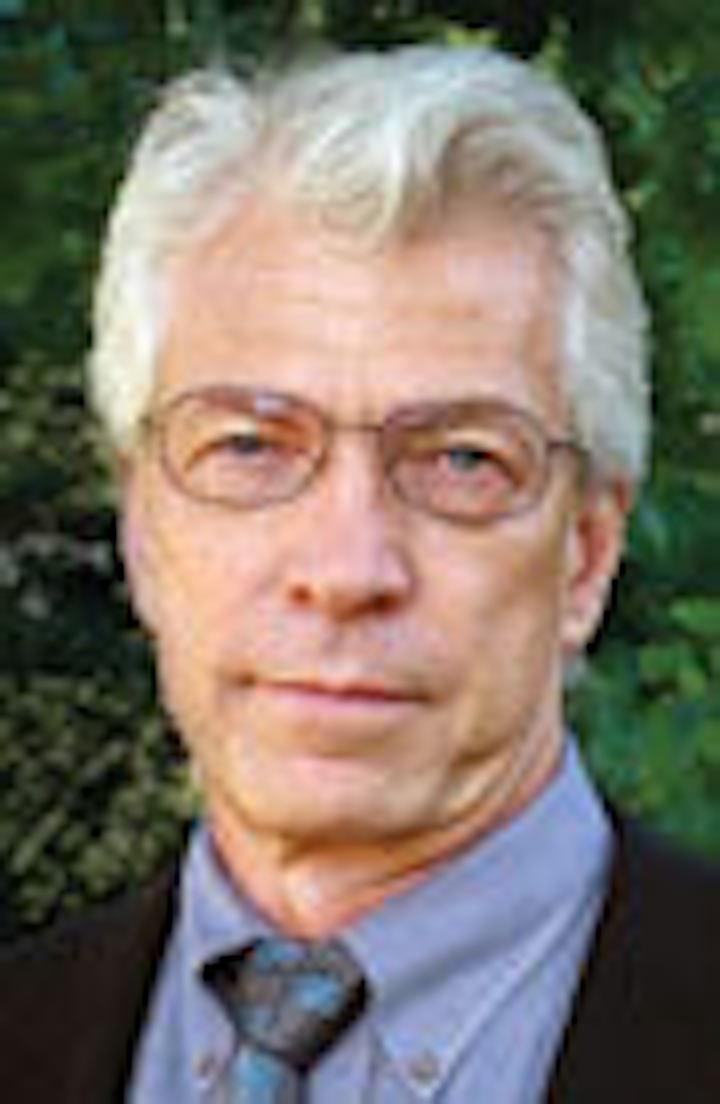 Consumers everywhere are always looking to get more for less. Better performance, less money. More capabilities, smaller size. Higher integration, fewer parts. We could be talking about any number of consumer products, but the same applies to machine-vision components and systems.
This more-for-less paradigm explains the success of machine vision and is the reason it is being integrated into an increasing number of industrial and nonindustrial applications. The paradigm also accounts for the stresses felt by individual vendors and integrators who manufacture, sell, and integrate these products into systems. In short, revenue growth usually rises at a steady, if modest, pace, while the demand for machine vision and image processing soars.
These sometimes out-of-kilter trends can be viewed as signs of a healthy industry with good long-term prospects. And this is the conclusion found in the recently published annual machine-vision market study from the Automated Imaging Association (AIA). The study projects solid growth in North America through 2011, with cameras and smart cameras leading the way with about 17% and 15% increases in revenue, respectively.
VISIBLE TRENDS
The evolving technologies and products behind these trends can be viewed-and even touched-at the upcoming International Robots & Vision Show, June 11-13, in Rosemont, IL, USA, which is sponsored by the AIA along with the Robotic Industries Association and the Motion Control Association. Likewise, new technologies and products, along with descriptions of how they are integrated into vision systems, appear in several articles in this issue.
The performance of CCD cameras, for example, is being enhanced by embedding image-processing and machine-vision algorithms, as described in our Product Focus article by editor Andy Wilson. By allowing sophisticated image-analysis functions to be performed by FPGAs in these cameras, the speed and functionality of entire vision systems can be improved.
Another article shows how advances in sensor technology require that component makers such as Edmund Optics adjust their product portfolios to support new capabilities, for example, by developing new lenses for large-format cameras. These components, when put into a system, then enable new applications, as described in Jeremy Govier's article.
Emerging technologies can also impact the design and development of next-generation machine-vision systems, as Kai-Udo Modrich of the Fraunhofer Institute IPA explains. By incorporating advanced x-ray sources, optics, and visible light cameras into a fast 3-D x-ray system, complex structures, including automobile parts, can be rapidly inspected. These systems open more opportunities for both OEM suppliers and developers of machine-vision systems.
Although suppliers to the machine-vision market must always deliver new and improved products and systems at lower cost-making for a difficult engineering and business environment-there is no alternative. And, since this scenario produces such benefits, who could argue that the more-for-less paradigm is one that is not working.
W. Conard Holton
Editor in Chief
cholton@pennwell.com