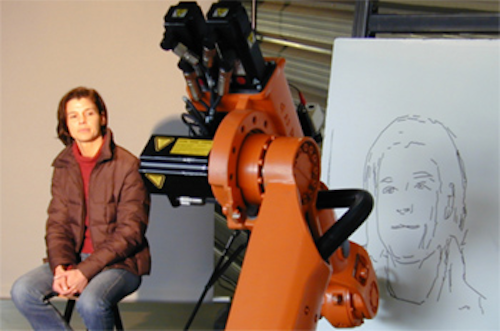 A team of German researchers has transformed an industrial robot into an artist capable of producing an authentic rendering of a person's face.

According to Martina Richter, a scientist at the Fraunhofer Institute for Optronics, System Technologies and Image Exploitation IOSB (Karlsruhe, Germany), the system first captures an image of the individual whose portrait is to be painted using a camera mounted on the arm of the robot.

After the camera has captured the image, edge detection software then seeks out the contrasting areas in the image and uses these to coordinate the movement of the robot's arm.

The main difficulty the researchers faced when developing the system was to adjust the algorithm so that the sketched image would leave the impression of a portrait.

-- by Dave Wilson, Senior Editor, Vision Systems Design