INFRARED IMAGING: Custom lenses target military applications
With sensitivity from 700–1700 nm, shortwave infrared (SWIR) cameras are now finding applications in diverse machine-vision applications such as food inspection, semiconductor inspection, and night vision.
Jul 1st, 2009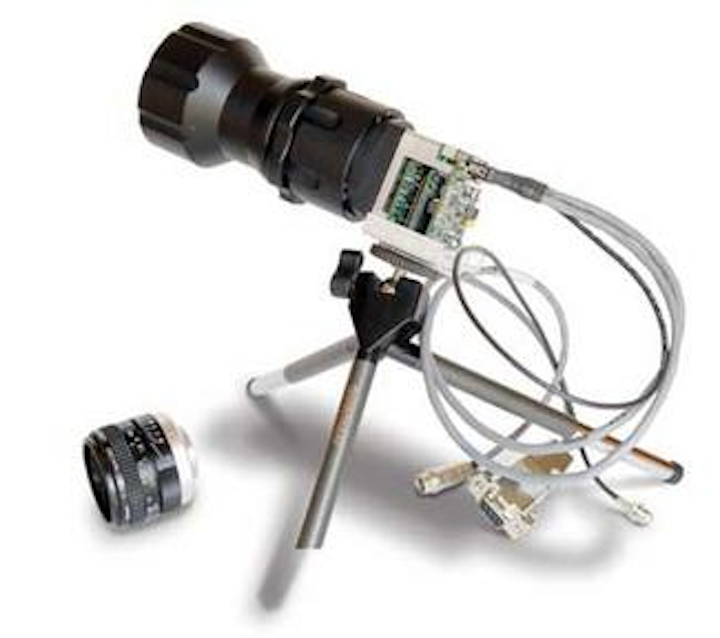 With sensitivity from 700–1700 nm, shortwave infrared (SWIR) cameras are now finding applications in diverse machine-vision applications such as food inspection, semiconductor inspection, and night vision. To leverage the performance of the SWIR sensors used in these cameras, however, system developers must carefully choose lenses that meet the spectral characteristics of each imager.
"Since the spectral characteristics of these imagers range from the far visible to the near infrared," says Douglas Malchow, business development manager with Goodrich ISR Systems (Princeton, NJ, USA; www.sensorsinc.com), "standard off-the-shelf visible-wavelength lenses that operate in the visible spectrum can be used. However, since these lenses are not specifically tailored for the 900–1700-nm spectrum, they will exhibit a lower throughput, flat field response, and resolution than lenses optimized for the SWIR band."
To overcome this limitation, many lens manufacturers produce visible-wavelength lenses that are specially coated to have good transmittance throughout the visible and SWIR bands. "Such lenses can exhibit better performance than their uncoated counterparts in terms of higher transmission throughput and flat field response," says Malchow. "However, both lenses still suffer from chromatic distortion that limits the focusing accuracy."
To overcome this, Goodrich contracted with Stingray Optics (Keene, NH, USA; www.stingrayoptics.com) to produce a custom SWIR lens, specifically designed for the company's SU640KTSX-1.7RT InGaAs SWIR camera (see Fig. 1).
"In specifying this lens," says Christopher Alexay, president and chief optical designer at Stingray Optics, "Goodrich wished to maximize the throughput of the lens across the 0.9–1.7-nm waveband, while making the design affordable for a number of applications." Because of this, the 50-mm lens features a fixed f/1.4 aperture lens and a M42 universal thread mount with a manual locking focus, unlike other types of more expensive variable-aperture SWIR lenses that are available with a number of different mounts from Stingray Optics. Dubbed the SWIR SOLO 50, the lens was first shown at the April 2009 SPIE Defense, Security & Sensing Symposium in Orlando, FL, USA.
To highlight the capabilities of this new lens, Goodrich has conducted performance tests comparing the lens with both those developed for the visible spectrum and visible wavelength lenses that use an SWIR coating (see Fig. 2). As can be seen, the SWIR lens (top) shows much greater contrast at higher line pairs/mm densities when compared to the other types of lenses. "Interestingly," says Malchow, "images from the visible lens (center) and the SWIR coated lens (bottom) show similar resolution even though the coated lens costs more than three times the visible-wavelength lens."
Researchers at the South Western Research Institute (SWRI; San Antonio, TX; www.swri.org) has already combined Goodrich's SU640KTSX-1.7RT InGaAs SWIR camera and Solo 50 lens atop the PackBot robot. Developed by iRobot (Bedford, MA, USA; www.irobot.com), the robot was evaluated by SWRI to determine whether an operator could navigate the robot in dry, rocky conditions while viewing the imagery from the camera.
Currently under test, the robot's vision system employs cameras with visible lenses and SWIR cameras to first capture a wide-angle image and then focus the image using a camera equipped with a macro lens to capture a specific region of interest. By using the SWIR camera in conjunction with the 50-mm lens, the captured SWIR image approximates the field of view of the human eye, allowing the robot's operator to scan targets of interest.