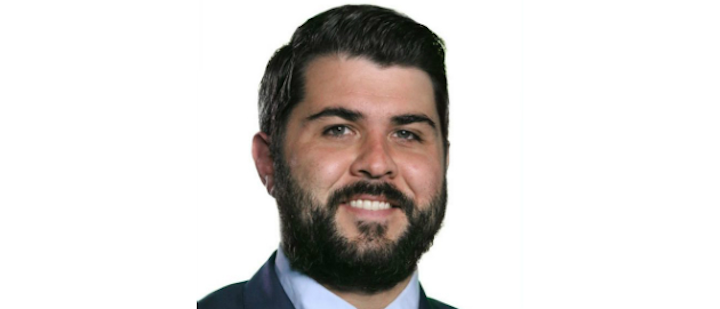 It was during a recent hospital stay that I encountered my most recent "I didn't realize vision was being used here" moment.
On December 31, my wife Laura and I checked into the hospital, anxiously awaiting the arrival of our second child, a boy. Despite weighing in at more than 8 lbs. at an ultrasound the week prior, he'd decided that he wasn't quite ready for the world, so we spent several days waiting in our room in the labor and delivery wing of thehospital.
Each morning around 7 am, I'd make my daily walk down to the cafeteria in hopes that the iPhone in my pocket would vibrate, with Laura on the other line telling me to rush back to the room. This scenario never occurred, but one thing that eventually happened brought a smile to my face and I knew then, even in the hospital, that this would be the topic of my next editorial.
Outside of labor and delivery is a button that a visitor must ring to enter the area. The first handful of times I used this, I needed to verbally reply to an attendant who I was and why I wanted to enter the area. Once I did so, I would be allowed in. Eventually, I got to the point where I would ring the bell and the doors would automatically open. At the time, perhaps due to lack of sleep or just lack of awareness, I thought that maybe the attendant on shift at that point was a bit more laid back about the process than the previous person. Really, I didn't think much about it at all. I just needed to get back into the room.
One day, I was walking up and down the halls of labor and delivery with Laura. I heard the doorbell ring and happened to be standing next to a monitor where I saw my in-laws standing, waiting to be let in. It dawned on me that the reason I was being let in without giving the secret club password was because they kept seeing my face and eventually recognized who I was, because there was a camera embedded into the doorbell outside of the labor and delivery area. You'd think I'd have been more aware of this possibility, but alas, I wasnot.
Cameras and vision technologies are everywhere. This may be obvious to the engineers, scientists, and those otherwise within the machine vision market, but it is not necessarily so apparent to those on the outside. (Or those not paying enough attention, apparently.) You don't have to go far to see an example of how cameras or vision technologies are being used in reallife.
For those within the machine vision world, our 2019 Buyers Guide provides a valuable resource that lists hundreds of companies in more than 100 product categories—including industrial cameras, optics, lighting, system boards, automation equipment, and software. The guide contains five sections including products, a system integrator location listing, a distributor location listing, a company directory, and a product category index. In publishing this, we hope that the resources you find within it—and on our website—will help you keep up with the ever-changing nature of the machine visionmarket.
Oh – and to finish the story, after nearly four days in our room in labor and delivery my wife gave birth to our stubborn little boy, Brandon, who was born at 5:13 AM on Thursday, January 3. More stories about him and our three-year-old Jacob, inevitably to come.