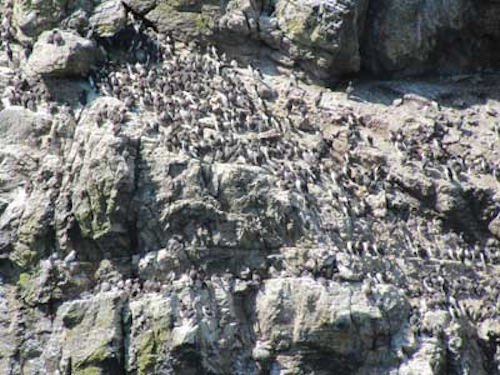 Many UK seabird colonies are in decline and suffering from low breeding rates. Unfortunately, the mechanisms causing these declines are not well understood. To provide an insight into potential causes, researchers from the University of Lincoln (Lincoln, UK;www.lincoln.ac.uk) are developing algorithms that analyze video data from a population of guillemots nesting on the cliffs of Skomer, a small island off the coast of southwest Wales.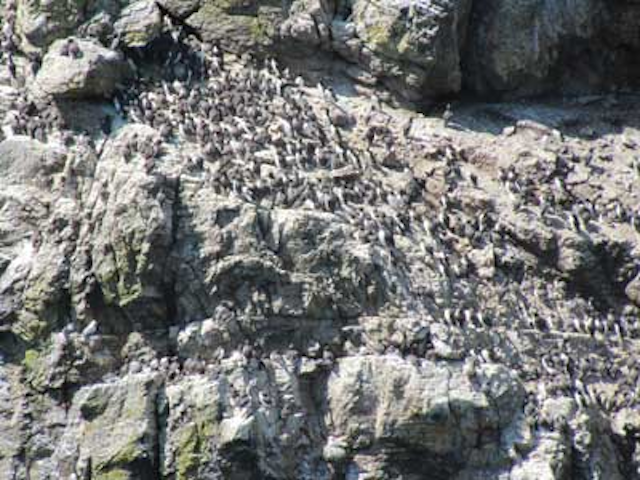 Working with the Computational Ecology and Environmental Science group (CEES) at Microsoft Research (Cambridge, UK;http://bit.ly/12BPNn), they hope the algorithms will automatically determine the amount of time that parent guillemots are spending at their nests, allowing the CEES researchers to investigate the relationship between chick survival and nest attendance.
According to Patrick Dickinson, PhD, from the University of Lincoln, the objective is to extract the positions of birds from images and video. This is challenging as, by their nature, the birds cannot be discriminated from the surrounding rocks. "We are looking to develop algorithms that perform comparably well to human observers," says Dickinson.
The researchers took footage of the birds on the island using a Sony HD camcorder and still time-lapse images from a Canon 200SX camera. Then they used abackground subtraction technique to identify which pixels in the image corresponded to moving objects of interest, followed by feature analysis to detect the birds—or parts of them—from the images.
Dickinson believes that ultimately the algorithms could support the automated surveillance of nesting seabirds and collect behavioral data on a scale not currently available to researchers, while obviating the need for tasks such as manualpopulation estimation.
More Vision Systems Issue Articles
Vision Systems Articles Archives