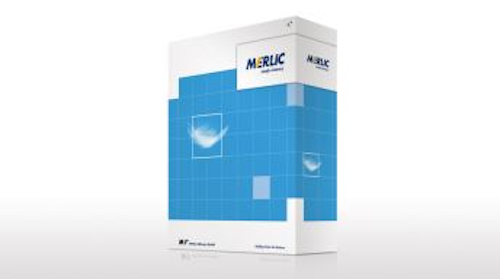 Nearly one year agoMVTec Software made the announcement that it was in the process of developing MERLIC, an all-in-one machine vision software which enables users to build complete solutions without programming. Starting June 1, the software will be officially available in Austria, Canada, China, France, Germany, Japan, Switzerland, Taiwan, Thailand, and the United States, with additional regions to follow in 2016.
PC-based MERLICsoftware provides an image-centric user interface, which will guide the user through the application. Similar to a what-you-see-is-what-you-get editor (WYSIWYG) used for HTML, developers can focus on the image-based display rather on complex lines of code or parameter lists. Professional developers will also benefit from the too, which allows them to speed up their development processes and more easily implement standard projects.
"With MERLIC, entirely new user groups will benefit from the advantages of machine vision," said Thorsten Daus, MERLIC product manager with MVTec. "While the creation of such applications used to be the domain of professional programmers, machine vision novices will also be able to handle these types of tasks in the future – with a clear, easy-to-understand and image-based user interface. This will save companies a great deal of time, effort and money in creating machine vision applications."
The software will also include number of tools, including calibration, alignment, measurement, counting, checking, identification, geometry, location, and defect detection. The software can also be extended with customized, user-defined tools. In addition, MERLIC software provides a development and configuration environment that enables users to build complete machine vision applications with integrated PLC communication and graphical user interface. It also features built-in front-end GUI designer support formultiple cameras, support for multiple languages, and an automatic documentation generator for creating user manuals.
MVTec will demonstrate an interactive live version of MERLIC in Hall 17, Booth B15 at the Hannover Messe trade show (April 13 to 17, 2015).
Read more about theadditional capabilities of Merlic.
Share your vision-related news by contactingJames Carroll, Senior Web Editor, Vision Systems Design
To receive news like this in your inbox,click here.
Join ourLinkedIn group | Like us on Facebook | Follow us on Twitter| Check us out on Google +