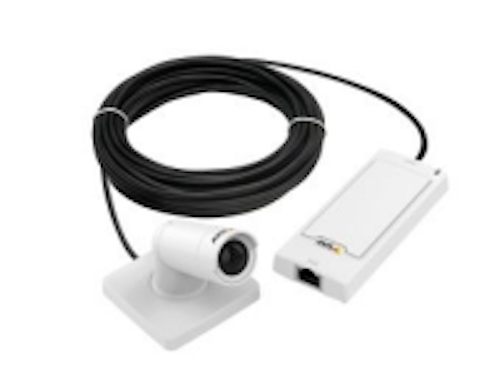 New from Axis Communications is the AXIS P1254 network camera, which is a bullet-shaped camera that can be mounted onto walls or ceilings with the ability to tilt and rotate for discreet surveillance applications. The Power over Ethernet camera features a 1280 x 720 1/4" progressive scan RGB CMOS image sensor that can achieve frame rates of up to 30 fps. The camera features a 102° horizontal field of view and a 56° vertical field of view, as well as multiple, individually-configurable video streams in H.264 and motion JPEG The camera also supports Axis' Zipstream compression technology for lower bandwidth and storage requirements and has a built-in microSD card slot for local storage of video recordings.
To Learn More:

Contact:Axis Communications
Headquarters: Lund, Sweden
Product: AXIS P1254 network camera
Key Features: 1/4" progressive scan RGB CMOS image sensor, 30 fps, Power over Ethernet, tilt and rotate capabilities.
What Axis Communications says:
View more information on the AXIS P1254.
View More Products| Locate a vendor or system integrator | Receive e-mail updates
Share new products that you think are particularly interesting or helpful by contacting James Carroll, Senior Web Editor, Vision Systems Design.
Join our LinkedIn group | Like us on Facebook | Follow us on Twitter