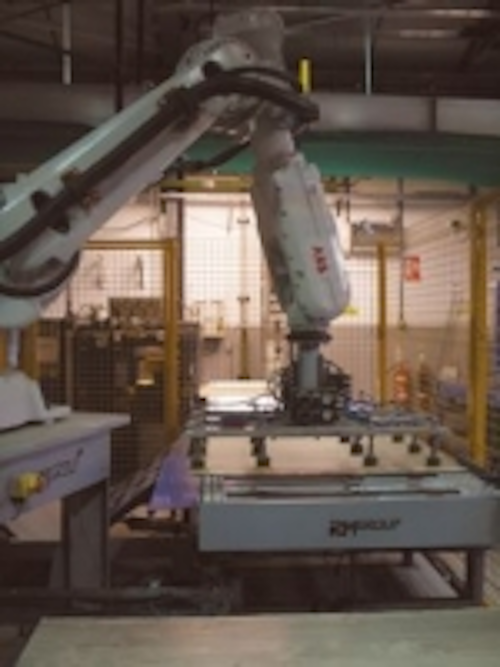 On September 14, 2016 in Washington, D.C., Jeff Burnstein, president of the Association for Advancing Automation, testified at a hearing in front of the U.S. House of Representatives Energy and Commerce Committee – subcommittee on commerce, manufacturing and trade on the topic of advanced robotics.
During the hearing "Disrupter Series: Advanced Robotics, " Burnstein welcomed the opportunity to represent A3 membership.
"The robotics and automation industry has an important story to tell, " he said. "A3's members within RIA, AIA and MCMA are disrupting many different industries across the United States and around the world. I look forward to telling these stories to the esteemed members of the committee. "
The Disrupter Series, according to the AIA, focused on subjects including advanced robotics and how this industry is modernizing the economy. It also focused on safety, efficiency, and boosting trade and commerce. These Disrupter Series hearings provided an opportunity for the committee to better understand how federal policies can both help and hinder economic growth of emerging technologies, and have been used to help shape the drafting of targeted legislation.
"Advanced robotic technology has been a game-changer for the U.S. economy. The integration of these technologies into the economy—whether on the farm, in a factory, or in the board room, has reduced costs while increasing possibilities and safety for businesses and consumers, " said Chairman Michael C. Burgess, (R-TX). "Advanced robotic automation has disrupted the American marketplace and reshaped our economy by simplifying basic daily conveniences to executing complex military missions. I look forward to next week's hearing and learning from panelists how these technologies will benefit our economy and what consumer protections should be considered moving forward. "
View the AIA press release.
Pictured: Vision-based robotic system stacks tile slabs
Share your vision-related news by contacting James Carroll, Senior Web Editor, Vision Systems Design

To receive news like this in your inbox, click here.
Join our LinkedIn group | Like us on Facebook | Follow us on Twitter
Learn more: search the Vision Systems Design Buyer's Guide for companies, new products, press releases, and videos