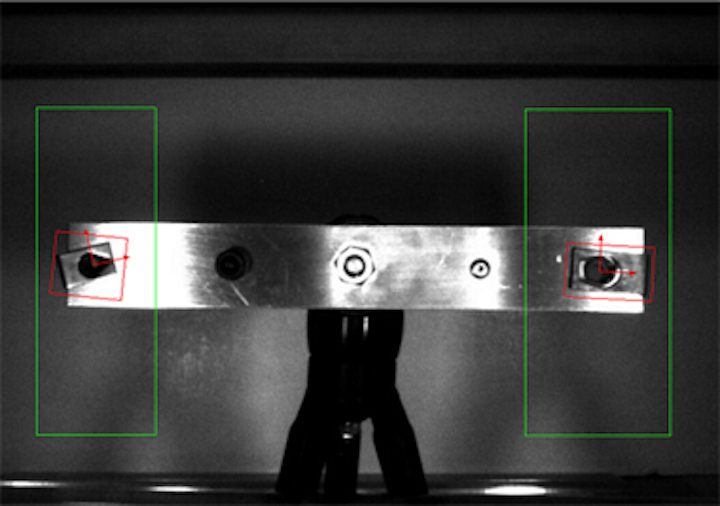 Although lighting is recognized as critical to the success of any machine vision inspection system, the choice of lighting is often based on experience and intuition rather than scientific research.

To assess the effects of lighting in a more quantitative fashion, Queen's University (Kingston, Ontario, Canada) student Michael T. Yan has compared three basic lighting geometries in a vision inspection system that checked for the presence of J-clips on aluminum carriers used in the automotive industry.

Two different National Instruments (Austin, TX, USA) LabVIEW machine vision algorithms were used to evaluate samples of the aluminum carriers that were lit using using backlighting, bright field and dark field illumination techniques to determine whether the J-clips were present or absent.

Results showed that there were clear differences in performance. Tan's experiments proved that -- in his particular system set up -- backlighting offered the best solution for both the inspection algorithms that were used to analyze the images of the parts.

Tan described the results from his experiments in a thesis submitted to the Department of Mechanical and Materials Engineering at Queen's University for his Master of Applied Science degree in 2012. His thesis can be downloaded here.

Related articles from Vision Systems Design that you might also find of interest.

1. New lighting challenges role of CFLs and LEDs

Scientists led by Professor David Carroll, the director of the Center for Nanotechnology and Molecular Materials at Wake Forest University (Winston-Salem, NC, USA), have developed a new form of lighting based on field-induced polymer electroluminescent (FIPEL) technology.

2. Practical guide to machine vision lighting goes on-line

Daryl Martin, the Midwest Sales and Support Manager of Advanced Illumination (Rochester, VT, USA) has written a 21-page guide to help those in the machine vision industry choose the most appropriate lighting for their system.

3. Use wavelength to your advantage in high-resolution imaging

By tailoring the wavelength of light, resolution, contrast, and depth of field of an imaging system can be increased.

-- Dave Wilson, Senior Editor, Vision Systems Design