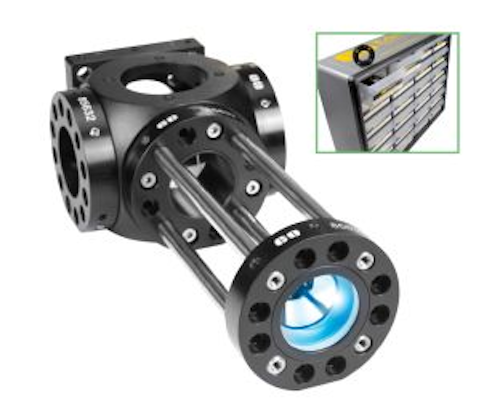 TECHSPEC cage system components kits contain all of the necessary parts to build basic optomechanical systems for researchers, engineers, or educators. Within the kit are plates, rods, mounts and accessories like screws and tools that are needed to build the system. Mounting options for 12.5mm and 25mm optical components are included, as well as two adapter plates that allow users to interface between the TECHSPEC system and other cage systems. In addition, the kit comes with a storage cabinet and a free online guide, "Getting Started Using the Cage System Components Kit." The kit is suited for use in demonstration, experimentation, or prototyping purposes.
To Learn More:
Contact:Edmund Optics
Headquarters: Barrington, N.J., United States
Product: TECHSPEC cage system components kit
Key parts: Plates, rods, mounts, screws, tools, adapter plates, mounting options for 12.5mm and 25mm optical components, storage cabinet.
What Edmund Optics says:
View more information on the TECHSPEC cage system components kit.

View More Products
Locate a vendor or system integrator in Vision System Design's Buyer's Guide
Share new products that you think are particularly interesting or helpful by contacting James Carroll, Senior Web Editor, Vision Systems Design.
To receive news like this in your inbox, click here.