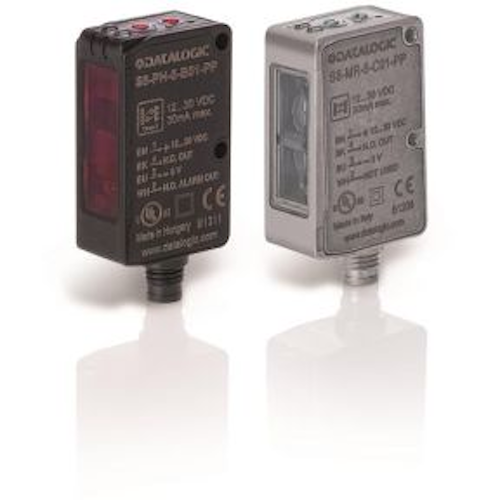 New from Datalogic is the S8 clear detection laser series of photoelectric sensors which are designed for detection of shiny or transparent objects on reflective backgrounds. These 14x25x51mm sensors enable background suppression up to 150mm, and 300mm with the LED version. The sensor can switch frequency up to 10 kHz and feature high speed detection at 50 μs response time. In addition, the sensors' IP69K stainless steel housing enables the sensors to be deployed in harsh and hygienic environments such as those in food and beverage, pharmaceutical,packaging, and material handling and processing applications.
To Learn More:
Contact:Datalogic
Headquarters: Bologna, Italy
Product: S8 clear detection laser photoelectric sensors
Key Features: 14x42x25m mm size, detection of light objects on reflective backgrounds up to 300mm, switching frequency up to 10 kHz, IP69K stainless steel housing.
What Datalogic says:
View more information on the S8 series of sensors.
View More Products
Locate a vendor or system integrator in Vision System Design's Buyer's Guide
Share new products that you think are particularly interesting or helpful by contacting James Carroll, Senior Web Editor, Vision Systems Design.

Receive e-mail updates | Join our LinkedIn group | Like us on Facebook | Follow us on Twitter | Check us out on Google +