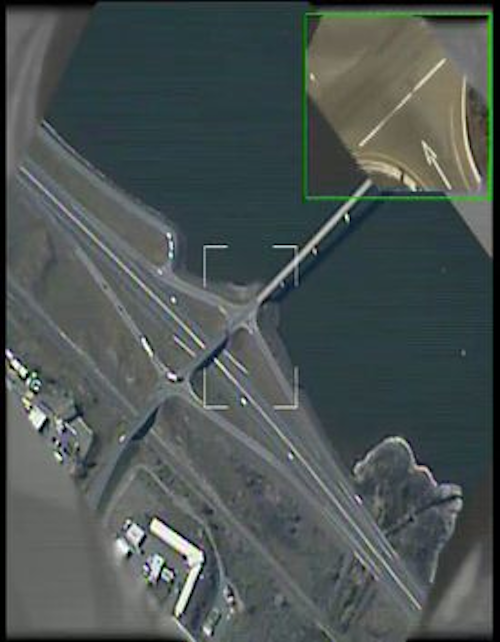 HoodTech Vision's high-definition, four-axis stabilized EO imager, which delivers 720p image quality at 30 Hz, is designed for use on unstable, moving platforms. It can be housed behind an optical dome on a system weighing approximately 800g and features 30X optical zoom with standard definition 640 x 480 image and 0.6⁰ field of view. The imager is paired with a dual AVS image processing system that provides on-gimbal target tracking, motion de-jitter, image rotation, image enhancement, and H.264 IP-video encoding. HoodTech introduced the HD EO system as a follow-up to its Alticam 09E01 image technology which integrates an HD sensor on the telescope with a spotting capability down to 0.6⁰ on a 1280 x 720 pixel format global-shutter EO imager. The imaging system is suitable for use in manned-aircraft airborne mapping and surveillance, imaging from unstable masts and towers, and imaging from small, commercial unmanned aerial vehicles.

To Learn More:

Contact:HoodTech
Headquarters: Hood River, Ore., United States
Product: HD EO imaging system
Key Features: 720p image quality at 30 Hz, 30X optical zoom with 640 x 480 image, 0.6⁰ field of view, AVS image processing.
What HoodTech Vision says:
View more information on HoodTech imaging systems.
View More Products| Locate a vendor or system integrator | Receive e-mail updates
Share new products that you think are particularly interesting or helpful by contacting James Carroll, Senior Web Editor, Vision Systems Design.
Join our LinkedIn group | Like us on Facebook | Follow us on Twitter | Check us out on Google +