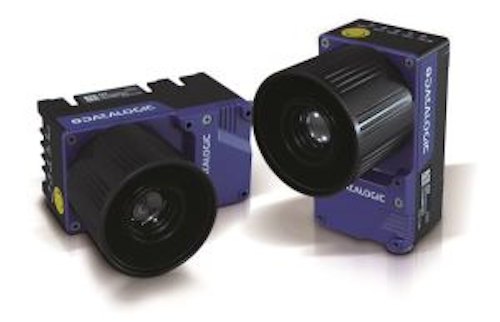 At Pack Expo 2013, Datalogic will showcase its A30 and T4x smart cameras, which are designed for industrial inspection. Both cameras feature 640x480 1/3" CCDimage sensors with an image acquisition speed of 60fps. A30 and T4x cameras also featured hardened IP67 housing, 5Mpixel resolution, GigE interface, built-in I/Os, and compatibility with Datalogic CBX connection boxes. In addition, the cameras are powered by Datalogic's IMPACT software suite, which features a vision program manager for application development and a control panel manager for customizable operator interfaces. Both models are suited for use in pharmaceutical and food and beverage inspection applications.
Pack Expo booth number: 7172
To Learn More:

Contact:Datalogic
Headquarters: Bologna, Italy
Product: A30 smart cameras and T4x smart cameras
Key Features: 640x480 1/3" CCD image sensor, GigE and serial interfaces, VGA to 5Mpixel resolutions, IP67 housing, Datalogic IMPACT software suite.
What Datalogic says:
View more information on the A30 smart cameras.
View more information on the T4x smart cameras.
View More Products
Locate a vendor or system integrator in our Buyer's Guide
Share new products that you think are particularly interesting or helpful by contacting James Carroll, Senior Web Editor, Vision Systems Design.