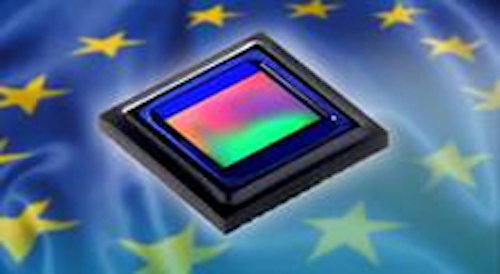 A European ruling has suspended the customs duty on CMOS image sensors in a move that will make it less expensive to import sensors into Europe.

Image sensor importer Framos (Pullach, Germany) achieved the Europe-wide suspension of customs duty on CMOS image sensors with the support of two members of the German Bundestag and the VDMA.

As they are integrated circuits, CCD and CMOS image sensors could be defined as integrated circuits and hence exempt from duty. However, the usual interpretation applied by customs officials is that they should be classified as parts for television cameras and are subject to a hefty rate of duty.

However, a customs duty suspension has already been in place for certain CCD sensors since 2010. And as the technical description broadly applies both to CCD and to CMOS sensors, Framos, one of the biggest European importers of image sensors, filed an application to have the customs duty suspension extended to cover CMOS sensors. The application was approved with effect from January 1, 2013.

"This success delivers enormous financial relief for the image processing sector and European industry as a whole," said Dr. Andreas Franz, CEO of Framos.
In order to get its application passed, Framos secured the support of two members of the German Bundestag -- Florian Hahn and Jimmy Schulz -- as well as the VDMA.

Related items from Vision Systems Design.
1.CMOS image sensors keep pushing CCDs out of the picture

Complementary metal-oxide semiconductor (CMOS) image sensors in 2011 continued to push charge coupled device (CCD) sensors into a smaller, isolated section of the market. CMOS image sensors are growing on use in mobile electronics and emerging applications, shows analyst firm IHS.

2.Machine Vision's future centers on CMOS and consumer advances

Understanding trends in machine vision and image processing helps system integrators and manufacturers chart their technology development for the next generation of products.

3.Novel sensors help smart cameras serve niches

Camera vendors are developing products for niche applications using novel optics, filters, and sensors.

-- Dave Wilson, Senior Editor,Vision Systems Design