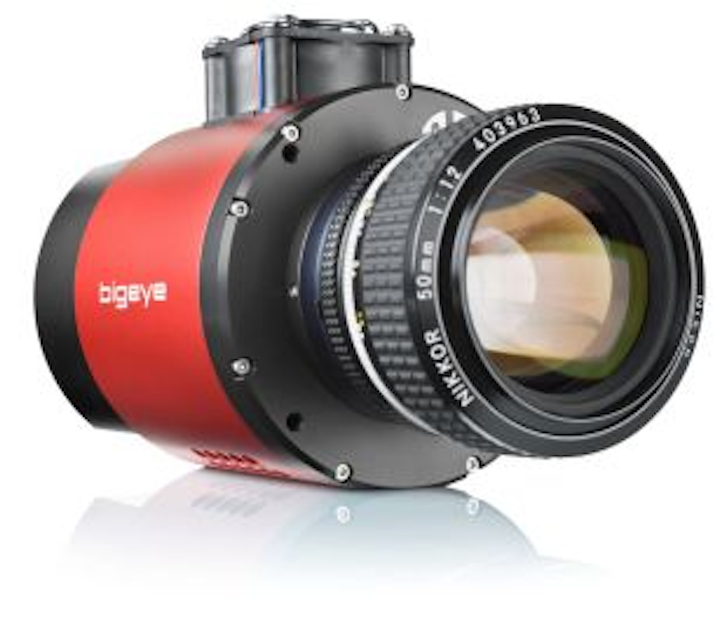 Allied Vision Technologies will debut the newest member of the Bigeye camera family, the Bigeye G-283 Cool, at LASER World of Photonics 2013. Bigeye cameras offer active Peltier cooling, which can allow for low-noise imaging with long exposure times. The latest model, the G283 CCD camera, comes equipped with a 2.8 megapixel SonyICX674 sensor with EXView HAD II CCD technology and 4.54 µm pixel pitch.
Laser 2013 booth: 102
To Learn More:

Contact:Allied Vision Technologies
Headquarters: Stadtroda, Germany
Product:Bigeye G-283 Cool
Key Features: Low noise images, long exposure times, high quantum efficiency, 14-bits per pixel bit depth
What Allied Vision Technologies says:
View an Allied Vision Technologies press release.
Additional information:
View exhibitor list for LASER World of Photonics 2013.

Share new products that you think are particularly interesting or helpful by contacting James Carroll, Senior Web Editor, Vision Systems Design