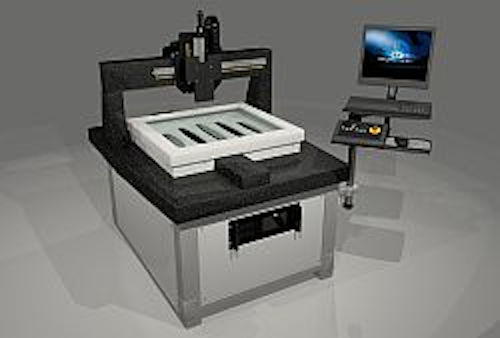 NEW PRODUCT PRESS RELEASE
Operations Technology Inc. (Optek; Blairstown, NJ, USA) is now offering their field-tested, 3-axis, transport systems for OEM applications.
All systems are granite-based, driven by linear-motors, and are provided on floor-standing welded steel frames with or without amplifiers and computer controllers.
All axes are close-looped to 1/10th micron linear scales and capable of speeds up to 30 inches per second. The transports incorporate floating X and Y axis platforms through the use of air bearings - which virtually eliminate friction and vibration.
Each of the five systems - 12" X 12", 18" X 12", 28" X 24", 38" X 30", and 50" X 36" – are provided with 8" of Z-Axis travel. Custom fiberglass 'hoods' are available as are a host of other options. All systems are fabricated in the USA and are cost effective due to on-site machining, painting, and assembly operations.
For more information please contact Rich Amon at 908-362-6200.
SOURCE: Operations Technology (Optek)

-- Posted by Vision Systems Design