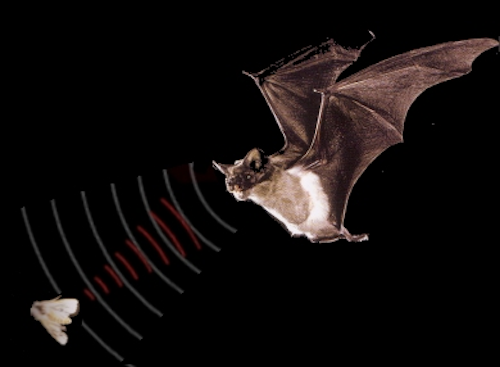 Sonar and ultrasound are the basis of countless technologies including medical ultrasound machines and submarine navigation and imaging systems. But in terms of accuracy, the biosonar capabilities of animals such as bats are far superior.
To identify what gives natural biosonar systems the edge over human-made technologies. Professor Nathan Intrator of Tel Aviv University's Blavatnik School of Computer Science has teamed up with Brown University's (Providence, RI, USA) professor Jim Simmons.
By using a unique method for measuring how the animals interpret returning signals, or echoes, from their biosonar systems, they have determined that the key to their effectiveness is superior, real-time data processing.
In a matter of tens of milliseconds, the neurons in an animal's brain are capable of a full-scale analysis of their surroundings in three dimensions, with little energy consumption. Even with the aid of a supercomputer, humans cannot produce such an accurate picture.
Once the researchers gather more information about how animals interpret such sonar signals they hope to be able to mimic the process to create better machine-based ultrasound and sonar systems.
-- By Dave Wilson, Senior Editor, Vision Systems Design