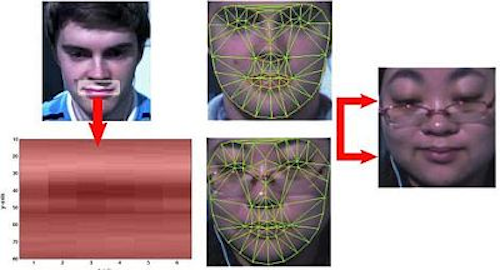 Researchers at Oxford University (Oxford, England) and Oulu University (Oulu, Finland) are developing software that can recognize so-called micro-expressions -- tell-tale facial signs can reveal that individuals are concealing something.
"Micro-expressions are very rapid facial expressions, lasting between a twenty-fifth and a third of a second, that reveal emotions people try to hide," says Tomas Pfister of Oxford University's Department of Engineering Science. They can be used for lie detection and are actively used by trained officials at US airports to detect suspicious behavior.

Pfister is leading efforts to create the software that can automatically detect these micro-expressions. Early results from the work are promising, with the automated method able to detect micro-expressions better than a human. Pfister said that human detection accuracies reported in literature are significantly lower than the 79% accuracy achieved by the software.

But while automated recognition of micro-expressions is one thing, detecting deception, and uncovering the truth, is considerably harder. Micro-expressions should be treated only as clues that a person is hiding something, not as conclusive evidence for deception. They cannot indicate what that person is hiding or why they are attempting to conceal it.
That said, Pfister adds, the initial experiments do indicate that the approach can distinguish deceptive from truthful micro-expressions, but further experiments need to be conducted to confirm it.
-- By Dave Wilson, Senior Editor, Vision Systems Design