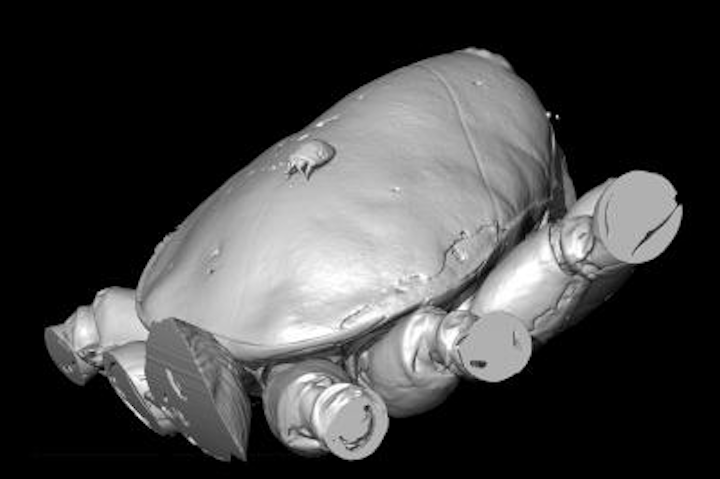 Researchers at the University of Manchester and Humboldt University, Berlin have produced 3-D images of a prehistoric mite as it hitched a ride on the back of a 50 million-year-old spider.
The researchers believe the mite, trapped inside Baltic amber (fossil tree resin), is the smallest arthropod fossil ever to be scanned using x-ray computed tomography (CT) scanning techniques. At just 176 microns long, it is barely visible to the naked eye.
To digitally dissect the mite off the spider in order to reveal the important features on the underside of the mite required for identification, the researchers used a CT scanning technique. The specimen, which is extremely rare in the fossil record, is potentially the oldest record of the living family Histiostomatidae.
-- By Dave Wilson, Senior Editor, Vision Systems Design