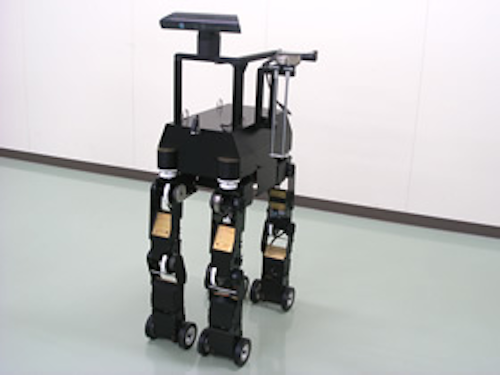 Japanese bearing maker NSK (Tokyo, Japan) has developed a four-legged, wheeled robot that uses image sensors to detect the position of stairs, autonomously recognize their shape, and then guide a user up and down them.
The service robot is equipped with drive wheels and articulated joints on each of its legs, enabling it to maneuver over both flat and stepped terrain.

It was developed as part of a project aimed at assisting those with impaired eyesight, and its Japanese creators see it as a possible alternative to wheelchairs and service dogs.

NSK exhibited the robotic dog at the iREX 2011 International Robot Exhibition, which was held between November 9-12 in Tokyo.
-- By Dave Wilson, Senior Editor, Vision Systems Design