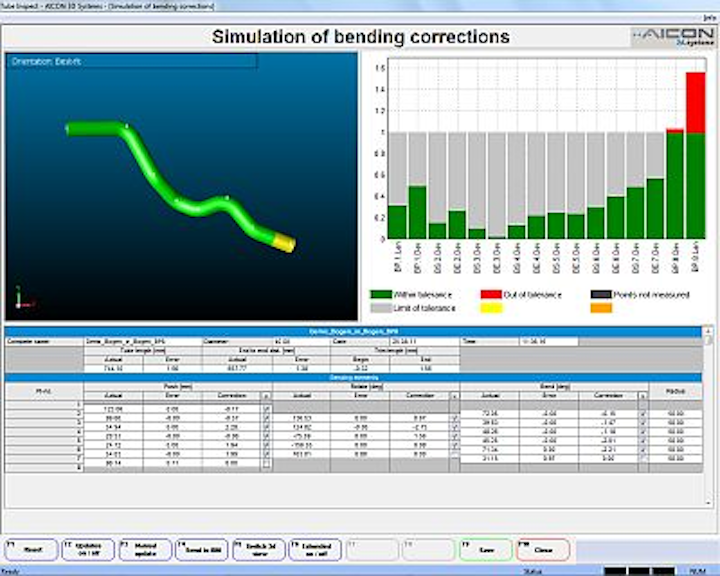 For a number of years, AICON 3D Systems' (Braunschweig, Germany) TubeInspect system has been used to inspect formed tubes and pipes with the help of high-resolution digital cameras (see "AICON TubeInspect HD vision system measures auto parts for Bosch").
The TubeInspect system determines a tube's geometry within seconds, showing in detail which points on a tube deviate from desired values, after which it suggests how any deviations might be corrected by an operator.
Corrected values may be transmitted directly to a bending machine; however, sometimes they cannot, especially if they might lead to tooling collisions or if the corrections are suggested at places on the tubes that cannot be bent by the machine.
Thanks to the new simulation module in version 4.7 of AICON's software, when TubeInspect evaluates a measured tube as a bad part and suggests correction values, the operator can adapt the values at his own discretion based on available knowledge of the bending machine.
The TubeInspect software then simulates the results of any changes and shows with a virtual gauge if the bending process could actually produce a good part. When the right settings are determined, another real bending operation can take place.

The software's developers say that the new capability will lead to less bending tests that need to be performed in the initial set up of the bending machine, which could make manufacturing processes leaner.
-- By Dave Wilson, Senior Editor, Vision Systems Design